Published NZ Herald Sat 21 Nov 2015
I like it when the name on a bottle gives me some kind of geographic indicator as to the origin or owner's connection to the wine instead of those awful ghost brands from nowhereville that plague our supermarket shelves.  Here are three that shout their sense of place…
Domaine Thomson Surveyor Thomson Central Otago Pinot Noir 2011 $45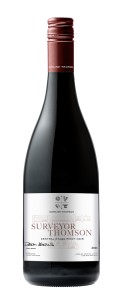 Unique in New Zealand in that the owners of Domaine Thomson now make pinot noir not only in Central Otago, but also on the other side of the world in Gevrey-Chambertin, Burgundy.  There's a distinct 'Burgundian-ness' about this wine, despite it hailing from Lowburn in Central Otago.  It's light-maroon in colour and offers soft, savoury tea-like aromatics, sandalwood and meaty, gamey spices in the glass.  Grown under the biodynamic guidance of viticulturist Grant Rolston and crafted by winemaker Dean Shaw – it's maturing very elegantly, into a realm of earthy sophistication.

Two Rivers Convergence Marlborough Sauvignon Blanc 2015 $19.99
Dave Clouston is the force behind the fermenters here at Two Rivers, a brand named after the Awatere River where he grew up, and the Wairau River where he now resides beside.  It's a powerfully aromatic wine, think bucketloads of red capsicum, crushed basil served alongside passionfruit and lime sorbet.  All of that good stuff is crashes through onto the palate in waves of concentrated citrus, tangy, taut acidity and lipsmacking layers of flavour.
Kina Cliffs Nelson Pinot Gris 2015 $25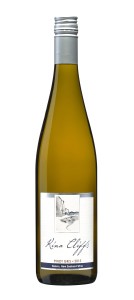 Alistair and Julie Ashcroft live on their small, wind-buffeted vineyard high up on the Kina Peninsula on Cliff Road.  It's a beautiful, but totally exposed place, yet their grapes have pushed their roots down deep into the Moutere clay soils and are doing very well thank you.  Here's a pinot gris with chalky complexity, roast pear, quince and floral characters, a warming, dry texture and an underlying peachy punch on the finish.