Published NZME Regional Newspapers Sat Oct 3 2015
A text message arrives from my friend Jen.  She's given up on trying to pin me down for coffee, or for a proper, well-behaved, big girls glass of wine at a reputable establishment to 'catch up'.  To say I've had a busy two months is a bit of an understatement; it's been more like trying to swim against the tide in shark-infested waters to an island that only gets further away.  Don't get me wrong, I pinch myself every day that I have one of the best jobs in the world (although the idea of being the All Blacks masseuse makes me seriously consider re-training) I'm also fortunate to attend some pretty fantastic wine events, but most of them involve work in some way.  So when Jen's text arrived saying "Wine Roulette 'round at Sarah's house.  We're going to open a bunch of old wines and see if they're drinkable".  Just for fun.  No being nerdy and taking notes, no scores, no ratings, no stress.  I was in.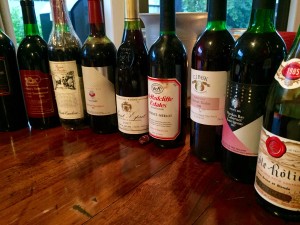 And so it was that I found myself in Sarah's lounge with four other girlfriends, MTV blaring on the big screen, nibbling our way through a thigh-inflating platter of cheese and staring down the barrel of a selection of wines from way back in the mid-1980's.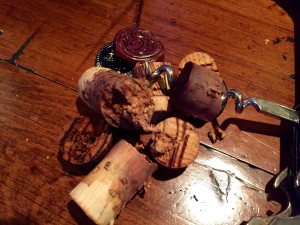 The Guigal Cote Rotie 1985 was so riddled with brettanomyces that it smelled like when you're driving behind a fully-loaded cattle truck, the Renmano Chairmans Selection 1985 Cabernet Bin 480 tasted like cocoa-dusted prunes, the Delas Saint-Esprit Côtes Du Rhone 1987 tasted like old instant coffee but had good grip while the Vidal Private Bin Hawke's Bay Cabernet Sauvignon 1987, apart from being a bit whiffy, was still the business.  So Wine Roulette, loads of fun, get a bunch of friends together, get them to dig around in their cellars or cupboards for the odds and sods, crack them open, turn up the music, lower your expectations and laugh your way through them.
Saint Clair Pioneer Block Cell Block Chardonnay 2013 $32 ★★★★★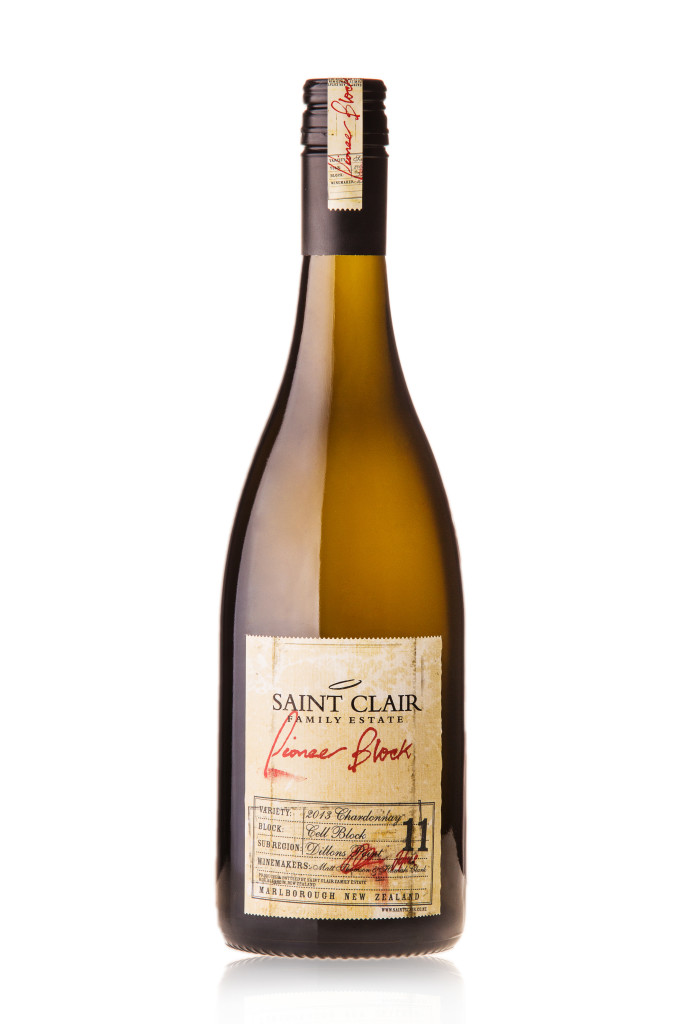 Sourced from the fantastic, free-draining Dillons Point dirt in Marlborough, this chardonnay just hammers home the message that our largest wine region is really on a roll churning out world class white Burgundy.  Saint Clair have never been slouches when it comes to creating great chardonnay, but the 2013 Cell Block brings it to a whole new level.  Intoxicating aromas of grilled pineapple, brulee and buttered toast dusted with vanilla and cinnamon.  Beautifully balanced, succulent and juicy to drink, there's a hint of smoke and flint on the finish.  Outstanding.  www.saintclair.co.nz
Wairau River Marlborough Pinot Gris 2015 $19.99 ★★★

This is a bright, shiny new pinot gris that has classic green apple, pear and squinty quince characters alongside lifted spicy notes and a seriously tangy finish.  The texture has a powdery, chalky feel to it which adds interest – but a few more months in the bottle will do great things for this wine I reckon.  www.wairauriver.co.nz
Hãhã Marlborough Pinot Noir 2014 $19.99 ★★★½

Bright cherry, raspberry and spices waft from the glass and merge with gentle cola and cocoa notes in the mouth.  Youthful and fruity, it's easy, fresh and silky to drink.  www.hahawine.co.nz
Central Otago is Top of The World…
A very excited email from the team at Terra Sancta down in Central Otago arrived last week.  "We just got named one of the Top 100 Wineries in the world on the Wines & Spirits Magazine annual list!"  it said.  The brands on this list usually contains the big guns and its rare for New Zealand to feature.  Last year Kumeu River made an appearance, but this year, Terra Sancta and fellow Central Otago mates Rippon, made the list. Considering the rankings are based on a global tasting of 16,600 wines, it's a huge achievement to have two Central Otago wineries keeping up with the Krugs, Guigal's and Bollingers of the world. "It's completely mindblowing to be in this company" says owner Mark Weldon. "Can't quite believe it".
Soho Stella Marlborough Sauvignon Blanc 2015 $24 ★★★★½

Ahoy there sauvignon blanc fans!  You'll be wanting to get your mits on this if you're a fan of crunchy, crushed herbs, punchy passionfruit and peach flavours, sweetpea and lime in your wine.  It might be slick and stylish, but it definitely doesn't just stand in the corner of the party looking cool, it's out there on the dancefloor singing at the top of it's lungs.  With racy, gum-tingling acidity, it remains fresh on the palate until the wee small hours.  www.glengarrywines.co.nz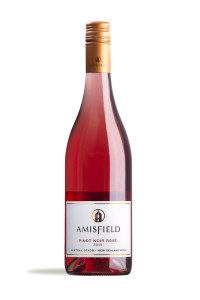 Amisfield Pinot Noir Rosé 2015 $30 ★★★★
This is such a pretty wine in the glass – and it gets better as soon as you sniff. Aromas of candy floss, cherry, soft raspberry and melon meet a beautifully balanced burst of fresh berries, a squeak of spice and plush, tangy acidity adds delicious zing to the finish.  Just perfect with a watermelon, mint, black olive and feta salad.  www.amisfield.co.nz
Angove Organic Shiraz Cabernet 2014 $18.99 ★★★½

A really interesting series of flavours here, caramelised plum, super-ripe berry and cherry notes all bounce around in the glass.  There's a soft, meaty character in the mid-palate that extends to the finish.  Smooth, easy and super-sippable.  www.villagewinery.co.nz