Published NZME Regional Newspapers Sat 26 Sep 2015
There's a place in Italy called Salento.  It's located in the Puglia peninsula region of southern Italy, the one that looks like the heel of a boot, and it's exceptionally good at growing a red grape that I'm fast becoming a serious fan of.  That grape is Negroamaro, and while it's been around for aeons, thanks to a bunch of canny importers, we're now seeing more and more affordable, good quality examples on our shores.  It's a robust, ribsticking, rumpty red that has a warming, spicy, almost medicinal character – weighty, savoury and capable of producing some powerful, grippy wines, it's no wonder we love it over here.  It's a sensational BBQ wine because most examples will have a degree of smoky, meaty complexity.  It's mother region of Puglia also grows great Primitivo, a red grape also known as Zinfandel, and the two are perfect partners in the bottle.
Another delicious wine I tried this week hails from Portugal, it's a Touriga Nacional, which I really hope people leap out of their seats to buy because it's just lovely.  More often we hear of this grape being made into Port, but believe me, as a dry red it's got real interest from the very first sip.  Think cedar, pepper, plum and violets, bold, chewy tannins (they're the tihings that make the inside of your mouth feel 'furry' when you drink a red wine) loads of black berries and lashings of spice.  So while it's all very nice trucking along with good old merlot, cabernet and pinot – why not go out there, beg, steal, borrow or layby whatever you have to in order to get your hands on something a tad different this week.
Luna Argenta Appassimento Negroamaro Primitivo 2013 $24 ★★★★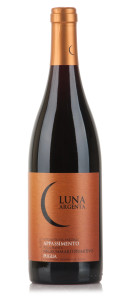 The 'Appassimento' style is made from grapes that are partially dried or 'raisining on the vine'  That dessicating fruit produces a rich, spicy-sweet spectrum of flavours and textures that are incredibly approachable and dangerously easy to enjoy.  It's a Puglia-grown blend of Negroamaro and Primitivo, otherwise known as Zinfandel) and I can't help but think its release was carefully timed to fortuitously coincide with the onset of BBQ season.The name 'La Luna' is significant in that everything at this Italian winery is done by the cycles of the moon, planting , canopy management, harvesting and bottling as they believe the grapes are more influenced by the moon than the sun.  Whatever you believe, this is a cracker of a wine.  For stockists in your area email info@federalmerchants.co.nz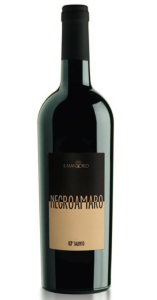 Cantine Menhir 'Il Mardorlo' Negroamaro 2014 $16.95 ★★★½
Sniffing this wine for the first time is like walking into a delicatessen where every available piece of ceiling space has a hunk of drying meat or salami hanging from it.  Rich, meaty and spicy, this superb-value sip is sourced from the Salento region in Puglia, Italy, it's laced with prune, cocoa and toasty oak notes.  Delicious with super-meaty pizza smothered in black olives, mushrooms and herbs.  For stockists, contact the importer Bennett & Deller 09 3789463 info@bdwine.co.nz
Falua Terciua Touriga Nacional 2011 $22  ★★★★

"I reckon it's an absolute star, and is my go-to red wine right now." Says Richard Sherriff of Wellington's Regional Wines & Spirits – who isn't easy to impress. "Dollar for dollar there isn't much that comes close to it" – and I'd have to agree.  This excellent Portuguese wine is bright, glossy and blood-red in the glass, intensely floral on the nose and edged with all sorts of dark berry notes.  There's a tweak of liquorice and dusty, carpenters workshop in there too.  Clean, fresh acidity, good complexity and a lick of earth and stone make this a definite new favourite for me too.  www.regionalwines.co.nz
Looking for a robust, ribsticking red that'll clear the nose, soothe the throat and warm the cockles?  Then any one of these three sensational-value-for-money examples will do the trick.   Think about it.  How awesome are you going to look, turning up at that dinner party with one of these babies in your hand?  Methinks very.
Esk Valley Gimblett Gravels Merlot Cabernet Sauvignon Malbec 2014 $19 ★★★★★

Super-glossy and garnet-black in the glass, this seriously-overdelivers-for-the-price wine has racked up an impressive pedigree of awards at major wine shows in recent years.  I love the aroma of soy, blackcurrant leaf, dried herbs and carob.  Black plum, biscuit oak and a backbone of strong yet supple tannins make this a very big, impressive wine priced at a fraction of what it deserves.  Delicious.  www.glengarrywines.co.nz

Vidal Reserve Gimblett Gravels Merlot Cabernet Sauvignon 2013 $19 ★★★★½
The gold medals are already swinging off the neck of this wine crafted by the ridiculously talented Hugh Crichton.  A blend of 57 % merlot, 35% cabernet sauvignon, 7% malbec and 1% cabernet franc, this wine hits that sweet spot between delivering muscular, meaty, dark complexity alongside up-front, approachable berryfruit, spices, cocoa and leather characters on the finish.  There's a lot going on in this wine and it'll definitely last the distance so buy now before they put the price up.  www.vidal.co.nz
Villa Maria Cellar Selection Gimblett Gravels Grenache 2014 $24 ★★★★

Grenache is super-rare in this country, and Villa Maria have just one solitary hectare of vines planted smack bang in the middle of New Zealand's most prestigious red wine region.  This is also the only New Zealand grenache made on it's own, not blended with other varieties – so it's a bit special because of that.  It's also crafted using unique, rotateable oak fermenters affectionately known to the winemakers as "rolly's".  But whatever the artefact, the wine itself has aromas of pepper, anise, clove, cinnamon and cherry-berry that blend into toothsome, grippy textures on the finish.  Just what I'm looking for in a good red.  Nice.  www.villamaria.co.nz