Published NZME Regional Newspapers Sat 19 Sep 2015
I'm writing this column during breaks whilst judging at the New Zealand International Wine Show at QBE Stadium in Auckland.  It's the home of the North Harbour rugby team and I would have thought that after their 48v32 loss to Hawke's Bay two days beforehand, that the coaches would have those players out on the field practicing. Hard. From the room we judge in, one looks down onto the entire playing field and while I enjoy judging this enormous show (2100 wines over 3 days) because it gives me a fantastic insight into the quality of new vintages and stylistic trends in wine, plus you get to really challenge your tasting skills on new and exciting varietals – one of the main attractions for me is being able to watch a squad of gladiatorial 20-something athletes charging around in short-shorts with pec's, quads, glutes, delts, lats, abs and biceps a-bursting, during my breaks..  There's nothing quite like watching a bit of that when you're trying to psyche yourself into facing a flight of sixty shiraz.
I was hoping to see them doing drills and ball-passing games and the thing where they leap onto tackle bags and then sprint up and down the field.  I wanted them to do press-ups all in a line, break into pairs and hold each others feet while they do crunches and stretch out their hammies.  But no.  Over three whole days the team trotted out onto the field just twice and for very short periods of time.  There was some running around, jogging actually, and no tackling – they just kind of grabbed at each others clothing a bit, There was one player on an exercise bike, peddling away on the sideline and one guy beside him doing rather flaccid looking sets of burpies.  There was much standing around in circles laughing and clapping.  There could have even been some poetry reading.  Then as soon as the weather looked a bit drizzly, they retreated off the field.  Oh well.  At least we can count on these wines in any weather:
Burn Cottage Moonlight Race Central Otago Pinot Noir 2014 $45 ★★★★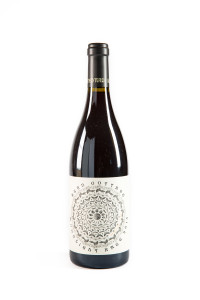 Way back in the early years of European settlement of Central Otago, hundreds of water races were built to direct water from the mountains down to the prospectors, and this pinot is named after one which still flows through the property.  Unlike its brooding, deeply complex older brother, this biodynamically built, new-release wine has instant personality and appeal.  Baked strawberry, bright cherry, tea, truffle and smoke notes make this a really vibrant, juicy approachable pinot crafted from vineyards in Cromwell and Gibbston.  www.burncottage.com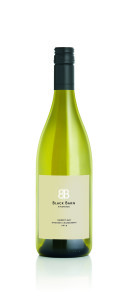 Black Barn Unoaked Chardonnay 2014 $22 ★★★★
I have a thing about the word 'unoaked'.  It sort of implies that there's something 'un' about the wine, that something's missing or been taken away – and that couldn't be further from the truth here.  Packed to the cap with roast peach, pineapple and tangy citrus, winemaker Dave McKee has captured SO much flavour in this clean, zesty chardonnay – that it's hard to limit yourself to just one glass.  If you're not a fan of that woody, toasty character that chardonnay sometimes has – then this is absolutely a style for you.  www.blackbarn.com
Great Southern Land…
If you're seeking southern inspiration this week on the wine front, then look no further.  They're not cheap by any stretch, but you'll get change from $30 and they're absolutely delicious to drink.
Lawson's Dry Hills Reserve Pinot Noir 2013 $28 ★★★★★

Marcus Wright and Becs Wiffen are like the Torvill and Dean of New Zealand winemaking teams, and the emotion involved in drinking this wine they've created is like watching those athletes ice-skate their Bolero routine at the 1984 Olympics all over again.  That sense of something really special is about to happen because this is a wine where art and science dance around on your palate unfurling impossible amounts of flavour in perfect harmony. Clove, cherry, truffle, pepper, black tea, pomegranate, cocoa and the rest.  As you work your way through the glass it's like that tune, it builds in momentum and you're left thinking how on earth do they do that?  How did they create something so darn beautiful, using so much strength, power and grace that it's impossible to look at anything else for the next five minutes.  Until someone splashes a little more into your glass that is… www.lawsonsdryhills.co.nz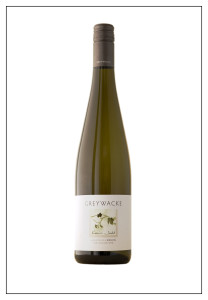 Greywacke Marlborough Riesling 2013 $28 ★★★★½
I'm wondering when winemaker Kevin Judd will ever make an average wine?  It's got to happen sometime surely?  But it's definitely not with this one.  It has a zesty pear and green apple vibe and bursts with mandarin, honeysuckle and limey loveliness.  It's still such a young thing, with years, possibly even decades of life ahead of it, but for now just enjoy the juicy citrus flavours, crunchy-crisp texture and excellent length of flavour.  www.finewinedelivery.co.nz
Sam Hunt Central Otago Pinot Noir 2013 $24 ★★★★

Our favourite bard of the black jeans and shaggy hair has collaborated with some bright young things to create a range of his own wines and this is the southernmost example.  Beautifully aromatic, it shows red rose, wild thyme, black cherry, berries and sweet tea up front.  In the mouth it has exotic red fruits, layers of spice and some serious sip-factor. www.lacantina.co.nz