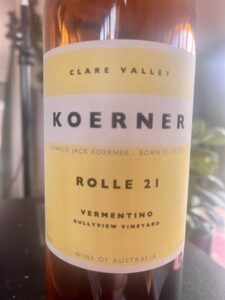 Koerner Gullyview Vineyard Clare Valley Rolle 21 Vermentino $45

Depending on how nerdy you are, the word Rolle could either describe a complicated mean-value theorem of differential calculus, or, the French name for the Italian grape vermentino. Damon and Jo Koerner are not ones for making 'normal' wines and their Clare Valley version of this Corsican favourite is wild-fermented in Slavonian oak Demi-muid for 8 months on full solids, then stainless steel on fine lees for 3 months to deliver grilled citrus, preserved lemon, and briny notes, yet it's also showing bright acidity and green herb heft.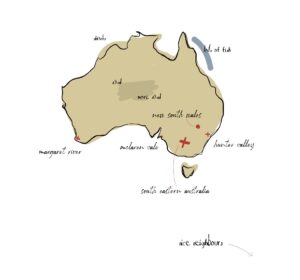 With a skinsy, wild streak, it's highly complex and highly refreshing.
Plus I love the little map on their website which has a friendly nod to New Zealand