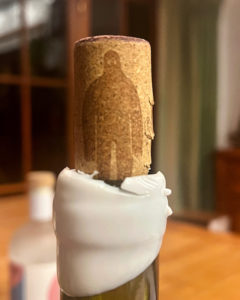 Low Sulphur and Preservative Free Wines from Stone Pony & Fourth Wave
There's an increasing volume of quality, affordable, 'minimal intervention' wines appearing on our shop shelves, opening up the options for consumers who are conscious of what they'd rather their wines 'didn't' contain. Seeing wines labelled Low or No-Added Sulphites, Zero Preservative and Unfined or Unfiltered or all of the above is now commonplace and that's a good thing. They'll have their own personality, they'll often look a little cloudier (if they've not been fined or filtered), they may mature differently in the bottle if they've had zero preservatives added and they may taste a little different to 'classic' commercial wines.
Despite alcohol being a natural preservative, most wine has preservatives added as protection against oxidation and bacterial spoilage and usually, the preservative used is one of a number of forms of sulphur such as sulphur salts or sulphur dioxide.
Sulphur dioxide (often listed at SO2 or preservative 220) can be added to grapes and wine at any point from harvest through to the final bottling. Sulphur dioxide is reactive by nature and joins with potential spoilage compounds found in the wine to become 'bound' up. Usually these other compounds, if not bound up can result in undesirable aromas, flavours or colours. Any extra sulphur dioxide that is not 'bound' up initially stays present in the wine, and over time becomes bound up as traces of air or other contaminants allow spoiling organisms to be produced (organicwine.com.au)
Is Preservative Free the same as No Added Preservative?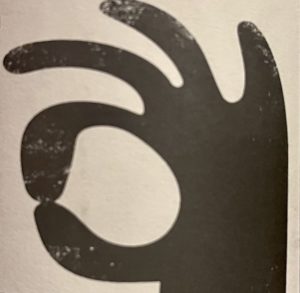 It's a tricky one because sulphur dioxide is a natural product of fermentation, so even wines that've had no SO2 added during winemaking can still show tiny quantities of it in tests. Most of the time though, the SO2 is bound in the wine and not in a 'free' or active state.
'Preservative Free' should only be used when a wine contains 0ppm (parts per million) of detectable sulphur dioxide in total, but in reality, this term is used to indicate that no SO2 has been added to the wine.
There's a fantastic explanation of the Australian labelling laws regarding preservatives available on organicwine.com.au
Here are a couple of wines crafted by the folk at Fourth Wave and distributed in New Zealand by Stone Pony Wines.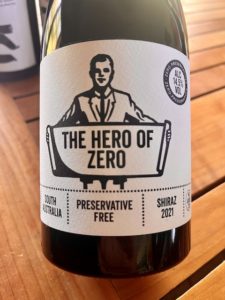 The Hero of Zero South Australia Preservative Free Shiraz 2021 $16-$22

Inky-dark and saturated with dark plum, blackcurrant, cherry and buckets of berries. It's a very youthful, splashy, spicy, cocoa-dusted, spicy wine with soft, sandy tannins, easy, plush textures and a solid finish. Very drinkable and grin-inducing.
The Hero of Zero South Australia Preservative Free Grenache 2020 $16-$22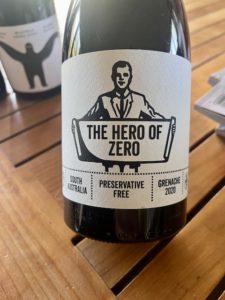 Earthy, ruby-hued, sweetly-styled and ultra-smooth. That enough hyphens for you? Rich and roaring with berries, it's got a dusting of cocoa and espresso complexity and a hint of liquorice too. Definitely a red to splash around whilst barbequing or snaffling late-night chocolate. Blackmarket.co.nz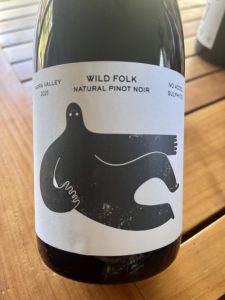 Wild Folk Yarra Valley No Added Sulphites Natural Pinot Noir 2021 $28

Slightly cloudy due to being unfined and unfiltered, this wild-yeast fermented wine comes free from sulphites, it's vegan-friendly and shows a solid spine of spice. The tannins are gentle and there's a savoury, earthy, slightly leafy, black tea layer on the finish. blackmarket
Wild Folk Barosssa No Added Sulphites Natural Shiraz 2021 $28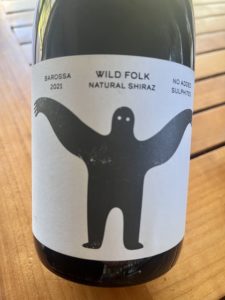 Wow! Inky-dark and blood-black in the glass, this wine erupts with liquorice, blackcurrant, blueberry, pepper and seasoned leather layers. The 14.5% alcohol is warming in the mid palate and accentuates the spice and acidity. The tannins have good grip and cling and it has a delicious, silky, density. Very good indeed. Blackmarket