Published NZME Regional Newspapers Sat 28 Nov 2015
When Kim and Erica Crawford sold the Kim Crawford brand back in 2003, it was fair to say the New Zealand wine industry stood back, scratched it's collective scalp and wondered what on earth these two vin-trepreneureal powerhouses would do next.  The silence stretched for years until the Crawford's revealed they were planting grapes on a barren sheep paddock, high up in the hills overlooking Marlborough's Awatere Valley.  And they were going to go completely organic.
Blocks were planted in varieties proven to do well in the Awatere such as pinot noir, riesling, pinot gris and sauvignon blanc.  But there was one triangular patch on the top of the hill on the eastern side of the property that they'd decided to get a little crazy with.  They called it G Block, where experimental plantings of arneis, viognier, chenin blanc, gewürztraminer, moscato, pinot blanc, sauvignon gris, st laurent and tempranillo were soon sprouting buds. But was bloody hard to get them to grow.  For starters there were the relentless, chilling winds that rip at 110kmph for ten months of the year through the young vines.  Then there were the difficult, depleted soils followed by the fact that pastoral land surrounded the property in every direction.  What's the problem there you ask?  The problem is that land is riddled with grassgrubs, which grew into bronze beetles, which attacked the vines constantly.  "They target the bunches first, then they attack your growing shoots.  We've got photos showing so many brown beetles on our vines you couldn't see any green" says Kim.
The viognier didn't grow; they've only had 2 crops of gewürztraminer in four years, the tempranillo was just as tragic and sadly, after releasing a tiny clutch of delicious wines from G block, they've decided to decommission it and go back to the drawing board.
"We're devoted to organic farming and experimentation.  We were pleased to be able to produce unique, small crops from this challenging growing environment on the top of the hill to see what this different microclimate offers, and make wine with grapes we haven't grown before.  It hasn't always been easy, in fact I don't know what we were thinking," says Erica.  "But we'll do some more work and G block will be back".
Yvonne travelled to this tasting with support from Loveblock Wines.
Loveblock Noble Chenin Blanc 2014 500ml $29 ★★★★★
Here's the thing.  Do not under any circumstances attempt to drink this wine if you know that you're in possession of untreated tooth decay or cavities of any description.  At over 230g/l residual sugar and 12g/l titrateable acidity, this sticky-sweet treat is dangerously delicious.  Golden-bronze in the glass and bursting with baked apple, toffee and strudel-spices, this is one intensely decadent dessert wine made from a rare variety over here.  www.glengarrywines.co.nz
Loveblock Organic Riesling 2012 $25 ★★★★

Aroma-wise, this wine is leaning into that mealy, biscuit-like, kerosene character and yet when you sip, it is bright and banging with lime, mandarin and crunchy apple flavours.  It's a wine that has two totally different sides and I like that – the length of flavour is impressive too. www.glengarrywines.co.nz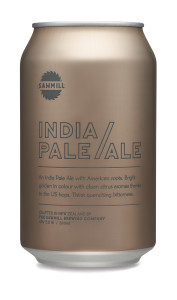 Sawmill India Pale Ale 330ml cans (4pack $17)
Sweet, passionfruity hops, herbaceous notes and a resinous lift make it difficult to prise this delicious beer away from your nose for long enough to sip it!  But when you do, you'll be met with layers of crisp citrus combined with caramelised malts and a long, tangy finish.  www.glengarrywines.co.nz
Now that we're seriously heading into the social season, I'm all about stocking up on wines that'll get the conversation conversating (yes, it is a word, you can check the urban dictionary – just watch out for the swear words)
Waimea Nelson Albariño 2015 $25 ★★★★★

Albariño is a signature Spanish white variety that clearly loves its new home in Nelson by the looks of things.  The team at Waimea have seriously outdone themselves here with this musk and nectarine scented wine, bursting with tangy pear, peach and apple flavours and finishing with lovely crushed stone minerality.  It's a bracingly fresh yet fruity white wine that is an absolute star with seared scallops drizzled with lemon.  www.waimeaestates.co.nz
Trinity Hill Gimblett Gravels Montepulciano 2014 $30 ★★★★
There's less than 1ha planted of this super-savoury Italian red in Trinity Hill's Gimblett Gravels vineyard – and there's precious little planted elsewhere in the country.  It's a hearty, ribsticking red with really interesting meaty, leathery notes, lovely hints of coughdrop and cocoa alongside pepper and smoky, bacony flavours.  Winemaker Warren Gibson was very careful not to over-extract too much tannin either – so it's plump and smooth to sip.  www.trinityhill.com
Mr Riggs 'The Truant' McLaren Vale Shiraz 2013 $17.99 ★★★½

If you like your shiraz with meat on its bones then this will be an instant hit.  Deeply earthy on the nose and showing ultra-ripe plum, blackcurrant, smoky tar and molasses complexity in the mouth – it's a rich, peppery wine and a meal in itself really.  www.blackmarket.co.nz