Published NZME Regional Newspapers Tue 1 Dec 2015
I'm writing this column from the comfy new couches at an air-conditioned Napier airport on a day that the weather boffins have predicted will hit thirty-plus degrees. Updates on Facebook are flooding my feed with photos from the dashboards of friends' cars with outside temperatures of 34 and climbing.  I'm scared to go outside.  On one hand I'm cursing not having chosen more in the way of natural fibres to wear around my nether regions and on the other I'm fizzing with excitement because it means another sunbaked summer is on its way.  There'll be boxes of juicy, heady-sweet nectarines being bought from roadside honesty boxes, that ever-present soft emery feeling of grains of sand in your bed on the weekends and we'll be buying a season key to the local primary school pool to cool off during the week.  I'll slather my children in sunblock but will no doubt forget to do myself and that'll result in the annual clumsy tan lines gleaned from ill-fitting singlets, which have haunted me all my life.
But when it comes to my summer wine, old habits die hard, and for me it's not summer without great bubbles and it's about now I start stocking the fridge so that there's always something flash in the fizz department to serve my friends. While Champagne is one of the wonders of the world, there's no need to re-mortgage the house.  There are superb examples coming into the country for under $60, like the De Castelnau Réserve Brut NV $59, the H. Lanvin et Fils Brut NV $50 and the Drappier Carte Blanche Brut NV $50.  They're exceptionally good, but also look for good Cremant, which is great French bubbles at a fraction of the price like the Louis Bouillot Cremant de Bourgogne $23, the Grande Cuvee 1531 de Aimery Brut $22 and the J. De Villaret Cremant de Loire Brut Rosé NV $20.  Just Google them with the letters 'nz' after their name and a local stockist should pop up.
Natural Wine Co. Organic Gisborne Rosé 2015 $19.99 ★★★½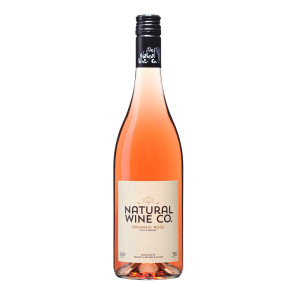 Geoff Wright is the craftsman behind this wine which is grown and made according to organic and biodynamic principles.  Super-herbal  and spicy on the nose, with smoky, earthy characters and resinous complexity happening, yet in the mouth there are clean berry, melon and blackboy peach flavours.  www.wrightswines.co.nz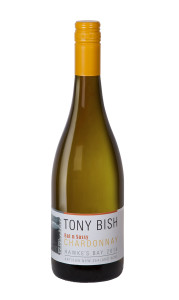 Tony Bish Fat & Sassy Hawke's Bay Chardonnay 2014 $20 ★★★★½ 
When Tony promises more fat and more sass than the last release, he's not wrong.  Ultra-vibrant aromas of tangy pineapple and grapefruit, toasty roast pineapple, spicy biscuit characters and buckets of stonefruit.  It's a bold, biscuity and nicely balanced chardonnay that has a long, almond-like finish.  www.tonybishwines.co.nz
Tiki Marlborough Sauvignon Blanc 2015 $15-$19 ★★★★½ 

This is a cracker of a new release sauvignon that bursts with tangy lemon, lime and passionfruit all bound up in crushed basil and lemon verbena.  It has a core of intense tropical fruit cloaked in vibrant, gum-tingling acidity followed by a finely textured finish.  Darn lovely.  www.blackmarket.co.nz

Two Rivers L'ile De Beaute Rose 2015 $25 ★★★★
Here's a rosé with great freshness and drive through the mid-palate and joined by herbaceous, spicy intensity, hints of musky red fruits fruit. It's a really smart wine, tangy, vibrant and nicely balanced.  Drink super-chilled and preferably with a heaving plate of sizzling garlic and chilli prawns.  www.tworivers.co.nz
Giesen The Brothers Marlborough Chardonnay 2014 $30 ★★★★

If you're a fan of funky, full-bodied, stonefruit-soaked chardonnay that has a healthy vein of spice and smoke then this is definitely one to pop away in the cellar.  With lovely layers of grapefruit and grilled pineapple, this wild-yeast fermented wine from Marlborough's Wairau and Southern valley's has some serious personality just waiting to reveal itself.  www.giesen.co.nz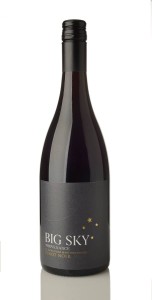 Big Sky 'Provenance' Te Muna Road Pinot Noir 2013 $54 ★★★★★
The ancient Te Muna Terraces are home to some of New Zealand's most prestigious pinot noir vineyards.  There's something about those soils which impart such huge depth of character into the wines – so prepare yourself for masses of sweet black tea, baked cherry, fresh plum and dried herb characters which sit atop smooth, savoury spices, pillowy tannins and an elegant, ethereal finish.  Superb stuff.  www.bigskywines.co.nz