Published NZ Herald Sat 14 Nov 2015
Hobby horses, Austrian natives and the dangers of ride-on lawnmowers – don't say you'll never learn anything from a wine column…
Wirra Wirra Scrubby Rise Shiraz Cabernet Petit Verdot 2013 $18

When the Rugby World Cup final was broadcast, there's a high chance the crew at Wirra Wirra would have dusted off the giant, medieval siege machine erected on their front lawn and used it to hurl watermelons in the general direction of NZ. When the Melbourne Cup aired, the team most definitely would have pulled their collection of cut-out horses heads stuck on broomsticks from the cupboard and cantered them at full speed around the vineyard.  It's tradition.  However you'll be guaranteed a fair whack of seriousness when it comes to their wine.  With fruit sourced from the home vineyards plus Adelaide Hills and Finniss River, they've crafted an intensely fruity, plum and blackberry-laden beauty edged with seasoned leather and spice.  Super-fresh acidity, tannins with great 'chew' and a warm, smooth finish make this exceptional value for money.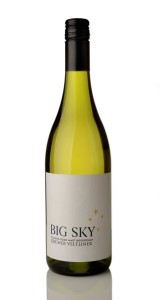 Big Sky Martinborough Grüner Veltliner 2015 $23
Katherine and Jeremy at Big Sky have, for the last 10 years, been quietly getting on with the job of crafting some seriously good wines from their deep-gravel vineyards in Martinborough's Te Muna terraces.  This Grüner is the newest addition to the portfolio, it's a white grape native to Austria, that they snaffled a few tonne of from their neighbours, Craggy Range.  With soft, limey, toast, seashell and sake-like aromas followed by juicy white peach and pepper flavours, it's a highly fragrant and focused white.
Two Paddocks Central Otago Pinot Noir 2014 $55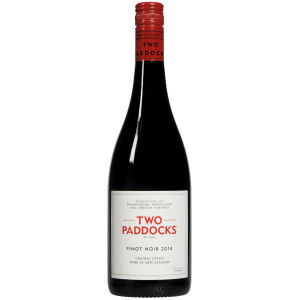 Founder Sam Neill's advice to prospective vineyard owners at the 2013 pinot noir conference went as follows. "Since you are approaching middle age, there are two inevitable things in your future. First, you will acquire a ride-on mower. Second, you will have an enlarged prostate. The mower is more fun than the prostate, so make sure you buy a good one. 72.2% of the people who own ride-on mowers have enlarged prostates. Statistically there just might be a connection". His latest pinot is definitely more 'boy band' than middle aged though.  Foppish in attitude, smooth and sexily fragrant with sweet, dried herbs and spicy notes and sinewy complexity on the finish; it's an eager-to-please star.