Published NZME Regional Newspapers 24 Oct 2015
My name is Yvonne Lorkin and I am a cider nut.  While wine is my core business (see what I did there), at least a couple of times a week I'll treat myself to a glass something amazing made from our old friend the apple.  One of my favourite new ciders comes from Paynter's, winners of the 2014 NZ Champion Cider Trophy.  The Paynters Reserve Cider is glossy and golden in the glass, with incredibly tiny, fine bubbles and has lifted bittersweet apple intensity on the nose, a palate with cleansing, spicy kick and a squeak of pure apple sweetness on its super-long finish.
"I'm making cider because I want to change the face of the cider industry," says Paul Paynter, who comes from a winemaking and orcharding background.  "Here it's mostly made from concentrate, is very sweet, lacks complexity and is mainly a delivery mechanism for alcohol to youngsters on a Saturday night.  That's cheap and profitable, but not very inspiring"
If great wine is made in the vineyard then great cider must be made in the orchard.  "I know about growing apples as we've been doing it since at least 1865" says Paul.  "An English cider grower once asked me if I planned to grow 'standard orchards' or 'bush orchards'.  The answer was neither.  Standard orchards were what my grandfather planted in the 1920's and bush orchards are what he planted in 1960.  Apples are the same as grapes – it's all about harvesting light and traditional growing systems don't do that well".
A few years ago Paul started planting test trees of cider varieties and fermenting with a friend.  "We learned a lot, mostly that we were ignorant beyond belief!  But now I've planted 4 small blocks of cider apples, visited 20 producers in Europe and the US and have an idea of where I'm heading.  NZ can make the best cider in the world; maybe I can make the best cider in the world.  It's going to take 20 years and probably one of my sons will take the glory and make the money.  But I'm ok with that".
Sometimes all you need is something sweet, pink and spicy – but if you can't find anything that fits the bill in one single bottle don't fret.  These three treats will individually deliver the business.

Greystone Basket Star Riesling 2011 375ml $38.90 ★★★★★
It hardly seems possible this multiple gold medal and 5-star winner could get better, but with each year that passes it just does.  Golden and gorgeous in the glass and oozing aromas of candied mandarins, fig, quince and blue-borage honey alongside baked citrus flavours and a full, luxurious, super-intense finish.  It is absolutely stunning stuff.  www.greystone.co.nz
Black Barn Rosé 2015 $22.90 ★★★★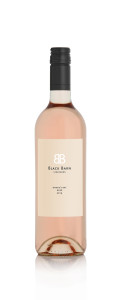 Winemaker Dave McKee has used merlot to craft a rich style of rosé packed with pomegranate and dried herb flavours and boasting a full, rich mouthfeel and great length of flavour.  It might be super-pale in colour, but for those who prefer a rosé with some meat on its bones, this is definitely for you.  www.blackbarn.com

Johanneshof Marlborough Gewürztraminer 2014 $29 ★★★★½
This delicious wine smells like a spring bridal bouquet of white flowers sprinkled with fresh ginger, lychee and exotic spices.  The Johanneshof team are absolute gewürztraminer gurus and the 2014 has a luxurious yet tangy-fresh mouthfeel and an elegant, generously plush finish. Gorgeous stuff. www.johanneshof.co.nz