Published NZME Regional Newspapers Sat 29 Aug 2015
So we've all heard how famous artists are often asked to design wine labels, well here's something a wee bit different.
Sam Hunt, New Zealand's favourite poet, and the owner of the best set of black stovepipe pants this side of Castor Bay, has partnered with wine distributor and retailer La Cantina Wines in St Heliers to launch the Sam Hunt range of wines.
These New Zealand wines feature poetry by Sam, with a verse from a different poem on each bottle.
"A poem printed in a book often dies, I've noticed, from suffocation and neglect," says Sam. "Alternatively, a poem told or sung – or printed on a wine label, say – stands a much greater chance of life, of getting it across. So I am delighted to work with La Cantina and be involved with this range of wines. In poetic terms alone, it makes complete sense."
The wine becomes a 'next level' experience with the use of QR codes on each label, making the poetry come alive. When the code is scanned with a mobile phone app ( it opens a link to a sample performance of the poem by Sam, David Kilgour and the Heavy 8s.  Ever since I first heard 'Anything could Happen' by The Clean back in the 1980's David Kilgour has remained one of my favourite musicians, his solo album 'Sugar Mouth' lifts me with every listen. The Heavy 8s music is just fantastic and it's almost like if you heard it and were asked to liken the sound to a famous New Zealander, then Sam Hunt would absolutely leap to mind.
The performances are taken from the newly released album The 9th where Sam was the lead vocalist.  The team at La Cantina have sourced the individual wines from award-winning wineries around New Zealand and the range includes a Marlborough sauvignon blanc, pinot gris and chardonnay from Gisborne, pinot noir from Central Otago and a merlot malbec from Hawke's Bay.
Sam Hunt Gisborne Pinot Gris 2014 $21.95 ★★★½ 

Rich nashi pear and spicy apple strudel aromas sit alongside caramelised stonefruit flavours and a creamy, toasty complexity on the finish of this deliciously dry drink.  This would be a great match for a smoked chicken and almond salad.  www.lacantina.co.nz

Sam Hunt Hawke's Bay Merlot Malbec 2014 $24.95 ★★★
"Winter is a warm hearth…" is a line from Hunt's poem Rainbows and that's exactly where I'd imagine you should enjoy this wine; either that, or with juicy, fatty snarlers sizzled and oh-so-slightly charred on the BBQ.  Dark magenta-black in the glass and showing pepper, prune, rosemary and smoke characters – it's an easy, ribsticking red for any occasion.  www.lacantina.co.nz
 Sam Hunt Gisborne Chardonnay 2013 $21.95 ★★★★

There's a subtle, creamy lift on the nose, while waves of green nectarine and grapefruit wash across the palate with every sip, which is nice considering there are lines from Hunt's poem Wavesong printed on the bottle.  Just a tweak of toasty oak adds to the experience and the finish is ultra long and tangy.  Good stuff.  www.lacantina.co.nz
Going Gaga for Garnacha
Otherwise known as Grenache, you'd be forgiven for not being that familiar with Garnacha because it's rare as hen's teeth over here.  However cast your eye upon the Internet and you'll see it's one of the most widely planted varieties in the world.  The world!  It's spiritual home is the hot, dusty-dry climes of Spain, from where (thankfully) we're able to source some super little examples for our kiwi shop shelves.
Coto de Hayas Garnacha Centenaria 2012 $29 ★★★★½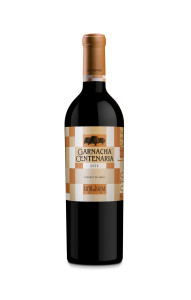 Inside this bottle is 100% Grenache crafted from 100 year old vines grown in Spain's Campo de Borja region – and it's darn lovely. This wine oozes exotic earthiness, where clove and caramel characters merge with prune, cherry, vanilla and pepper.  I really like the gum-tingling grip and solid length of flavour of this wine too.  In the words of my dear old dad, "It'll put hairs on ya chest". www.macvine.co.nz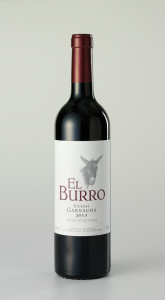 El Burro Kickass Garnacha 2013 $16.95 ★★★½
Kickass by name and kickass by nature (if 'by nature' means you're looking for a bright, vibrantly fruity, berry-driven red that also has a sniff of cocoa and cured beef and boasts a plush, toasty finish)  According to the importer, it gets its name from the donkeys or "Burros" which have proved valuable in Spanish vineyards for centuries due to their skill at navigating the narrow paths between the vines.  Dangerously drinkable.  www.regionalwines.co.nz
 Malabarista Tempranillo & Garnacha 2012 $14.95 ★★★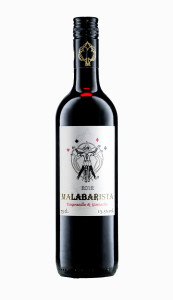 Made at the Palacio de la Vega winery in Spain's Navarra region, this toasty wee wine is scooping up 'Best Buy' accolades all over the place and it's easy to see why.  "Malabarista" means 'juggler' in Spanish and the winemaking team behind it designed this savoury, spicy blend of sassy reds as an easy, everyday sip to help people juggling busy lives to unwind after a hard day.   Job done I reckon.   www.finewinedelivery.co.nz