Published NZME Regional Newspapers Sat 5 Sep 2015
It feels like I'm only just getting my head around secondary cuts in the slow cooker, constantly wiping the dogs feet before she comes inside, digging out the spencer and woolly tights every day and then you're on my doorstep with your promises of all things bright and shiny.  It's all a big tease though; I know there are probably some roaring spring frosts on the way.  Vineyards all across the country will soon burst into life after a winter of dormancy.  Each bud on every vine will contain a fully formed, compressed shoot along with primordial tissue that will develop into fruit and leaves.  Spring re-establishes the connections between the vines buds and its roots.  As soils warm up, the roots kick into gear, they absorb more water and nutrients, sap begins to flow trough the vines trunk and this causes the buds to swell and 'burst'.  There's a lovely time-lapse video of the process online at www.vimeo.com/45257535.
Frost damage occurs when temperatures drop below 0 °C after green growing tissue or 'colour' has appeared from a bud. Twelve years ago, Hawke's Bay experienced three devastating frosts (Sept 15, Sept 26th and Oct 5th) where temperatures dropped to between -2 and -3 degrees.  You can't control the weather, you can't prevent a frost, but grape growers can do loads of things to prevent or at least lessen the damage.  Growers in France line up 210ltr drums along the rows and light fires in them, tending them throughout the night.  Local growers can use 'frost pots' which burn diesel, or frost fans (wind machines) strategically placed in the vineyard.  Others might invest in helicopters, which continually circulate the air above the vines, stopping the cold air from settling – but shaking up the bank balance in the process.  It's heartstopping stuff, which makes me appreciate what ends up in the bottle so much more.
Behave Marlborough Pinot Noir 2014 $42 ★★★★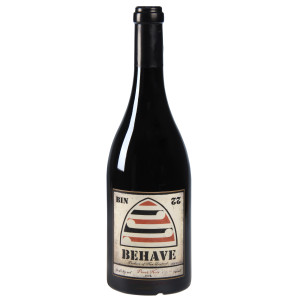 Classic aromas of baked berries, cherries and earthy, musky notes lead the way to a super-soft, almost creamy palate that's generous and gentle.  There's a subtle dusting of spice around the edge of some sweet fruit and stretchy tannins.  Nice stuff.  www.odysseywines.co.nz

Karikari Estate Calypso Chardonnay 2013 $29 ★★★★
This little cracker from the far north is a new favourite because it hit the right cinnamon, struck match and smoke notes needed to cloak the underlying roast pineapple and peach flavours on the palate.  It's robust enough to nicely pair with anything resembling a roast chook or creamy, lemony risotto maybe.  Or sip it on it's own, it's almost a meal in itself.  www.winenz.com
Rogue Society Goldi Locks $124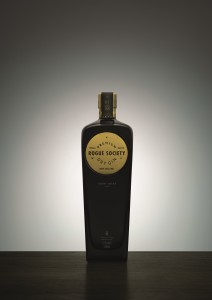 Seriously if you're a gin lover of any significance then you'll need to beg, steal, borrow or at least sell the soul of your first born to get yourself a bottle of this, the second offering from New Zealand's own Rogue Society.  According to the Rogue team, there are four elements to good gin making.  First is the grain spirit. "We use the purest, world-class wheat-base grain spirit imported from the States," explains Mark. "Secondly it's the botanical recipe developed to suit our desire for a citrus-led, ultra-smooth gin". Their master distiller is John Fitzpatrick at Southern Grain Spirits in Kaiapoi, who uses an incredibly rare, 140 year old John Dore Pot Still to create fine spirits from incredibly pure Canterbury plains water.   The Rogue lads have a spice merchant in the UK that gathers their 12 ingredients based on the best regions of the world.  Their citrus comes from Spain, the juniper from Italy, and the angelica root from Poland. The Goldi Locks contains a 'lucky' 13th botanical (dried mandarin) which injects a frisson of citrus into the smooth, warming palate saturation of pepper, juniper and florals.  Each individually numbered bottle features a 24-carat gold disc label and just 500 were made.  www.cocktailmerchant.co.nz
I know it shouldn't matter, but I'm a sucker for a snazzy label.  When I'm scanning the enormous smorgasbord of wine choices on the shop shelf, if the price is right and I have no other information about the wine – then for me it's all about looks.  I want that bottle to look great on the dinner table; I want it to become a talking point.  The things we buy say a lot about our personalities, so I don't want to get it wrong.  The Aussies are masters of creative labelling.  Thankfully these wines taste as good as they look.
Mojo Barossa Valley Shiraz 2013 $24 ★★★★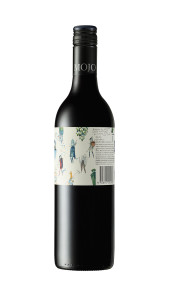 I love that the label says that the storybookish, fantasy forest creatures artwork was done by GhostPatrol "whilst listening to K Frimpong and his Cubano Fiestas".  This is a very pretty wine inside also.  Delicious aromas of dusty spices, leather and cocoa lead to sweet plum and berry-soaked goodness in the mouth.  The finish is edged with vanilla and pepper.  Great stuff.  www.blackmarket.co.nz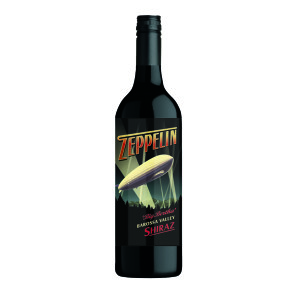 Zeppelin 'Big Bertha' Barossa Shiraz 2014 $24 ★★★★
Saturated magenta colour and oozing sweet cherry and berry aromas, gentle spices and a palate soaked with fruit, vanilla, pepper and hints of dark chocolate.  This is a cracker of a wine that's smooth, velvety and dangerously easy to drink.  For stockists contact Red & White Cellar 09 376 0760
Two Hands Gnarly Dudes Barossa Shiraz 2013 $38 ★★★★½

There's something oddly comforting about drinking a wine from a bottle that has a picture of a  grapevine so old and gnarly it looks like Treebeard the Ent from Lord of the Rings on the label.  Dark, inky-magenta coloured and bursting with dusty leather, eucalypt, ultra-ripe blackcurrant and plum flavours, pepper and concentrated, lipsmacking spices; it's fantastic.  For stockists contact Red & White Cellar 09 376 0760