Published NZME Regional Newspapers Sat 25 July 2015
Armies of new Spanish wines are appearing pretty much everywhere I turn lately and this is brilliant news if you're partial to spicy, smooth quaffers that won't damage your wallet.  A bunch of canny importers bought up large while our kiwi dollar was strong – so it doesn't look like the bargains will be slipping away anytime soon. Good, cheap wine comes easy to the Spaniards because they've got serious economies of scale.  At a heavingly huge 1.17 million hectares of vineyards, Spain leads the world – however those plants don't produce as much fruit as France and Italy, which sit ahead of Spain on the wine production hierarchy. The main reds, Tempranillo, Garnacha and Monastrell come from regions like the Rioja, Ribero del Duero and the Valdepeñas.  The Rías Baixas region of Galicia is famous for it's white wines crafted from Albarino and the Catalonia region produces sensational wines within its Priorat and Penedès subregions.  Those lovely sparkling Cava's are almost exclusively produced in Catalonia from Parellada, Xarello and Macabeo grapes.  Here are some Spanish super-sippers.
Marqués de Riscal Proximo 2011 $21 ★★★½

With flavours reminiscent of dust and dubbin on an old leather boot, with hints of berries in the background, this earthy wine has soft, stretchy tannins and a gentle finish.  www.stvincentscave.com
Beso de Vino Seleccion 2011 RRP $15.95 ★★★½
'Beso de Vino' translates to "kiss of wine" and this blend of syrah and garnacha is basically the full pash.  Sweet mocha, anise, pepper and berries make this a plush, cuddly sip.  www.thegoodwine.co.nz
Valtier Reserva Tempranillo Bobal 2007 RRP $17.95 ★★★★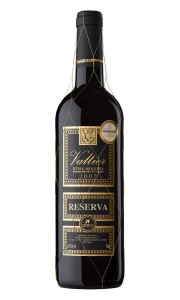 Bobal is a Spanish native, which makes up 50% of this deliciously mature, Valencia-grown blend.  It's a smooth, vanilla-dusted red, oozing liquorice, cedar and dark fruit.  Superb value.  www.lacantina.co.nz
Mas Buscados Tempranillo Petit Verdot 2013 $16.95 ★★★½
The grapes are grown by three hombres called 'Paco' and the winemaker is Brent King, a gringo kiwi.  With a grippy, grizzly mouthfeel awash with cherry, berry and pepper flavours, make sure you feed it with meat. For stockists contact importer Bennett & Deller 09 3789463 info@bdwine.co.nz
RojoMojo Tempranillo 2013 $12.95 ★★★½
Here you've got a rich, heady, spicy, plum-driven 100% Tempranillo from the Campo de Cariñena that's dangerously easy to drink.  Tangy berries, cherries and savoury, leathery notes on the finish should make this a no brainer with burgers. www.moorewilson.co.nz
Cava Chameleon…
Cava's name derives from the Spanish word for an underground cellar. Speaking of 'under' – they're typically lower in alcohol than most table wines.
Vega Barcelona Cava RRP $16.95 ★★★½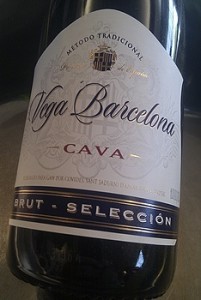 Pillowy soft mousse and aromas of white peach, brulee and a hint of gentle chalkiness give good complexity to this Spanish sparkler. A blend of 30% Macebeo, 35% Xarello, 35% Parellada, this fizz is gently dry and boasts a clean, tangy green apple note on the finish. www.accentonwine.co.nz
Beso De Rechenna Reserva Brut Nature Cava $22 ★★★★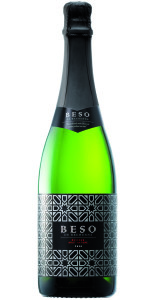 Crafted from 80% macabeo and 20% chardonnay, this is a superb example of deliciously dry and bony bubbles, which boasts delicate breadcrust characters, snappy apple and pear, and a squeak of lime on the finish.  Lovely stuff indeed.  www.stvincentscave.com