Published NZME Regional Newspapers Sat 18 July 2015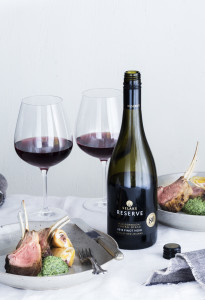 Sunday August 2nd is fast becoming one of my favourite Sundays of the year because I have full permission to abandon all arty farty food anxieties and get amongst a gloriously old school roast. Selaks New Zealand Roast Day is a fantastic initiative instigated by the 80-year-old wine brand some years back, to encourage kiwis to gather together and celebrate over a roasty repast.  My husband recently found an enormous leg of lamb and it's been lurking in the fridge just waiting to be hoisted into the oven with a heap of root veges, garlic cloves and herbs.  In terms of a wine match I'm a huge fan of pinot noir with lamb  – but depending on your seasoning, any red wine will do.  But if you're after a splash of inspiration for your roast recipe, zoom over to www.selaksnzroastday.co.nz to download their ecookbook complete with recipes from celebrity chefs like Simon Gault, Nici Wickes, Jonny Schwass, Julie Biuso and Paul Jobin.
Age-worthy in Central Otago…
In 1983 Alan Brady planted his very first vineyard in Central Otago's Gibbston Valley.  It was called the 'Home Block' and the first commercial wine made from that vineyard was released in 1987 and went on to raise eyebrows around the world. Alan opened Gibbston Valley Wines in 1990 and with it 'Destination Central Otago Wine' roared into life. Over the years, other pinot-perfect vineyard sites (China Terrace and School House) were secured by Brady in the sub-region of Bendigo; however that original, close-planted Home Block plot just quietly got on with the job of getting older and wiser.  Today the vines are almost 32 years old; they're not irrigated and are certified organic.  These elder statesmen produce fruit used for Le Maitre, a wine made by Christopher Keys and his winemaking team in tribute to Brady.
Glenlee is, like the Home Block, located in Gibbston and close-planted at 6000 vines per hectare.  Chris reckons your back will always takes a hammering when working in this vineyard.  "Because the vines are planted in such high density you have to have the fruiting wire trained low to the ground.  If it were higher, the canopy would be too shady – so you have to bend right over to do any work".  And to make things that much more difficult, there's the extra expense of needing specialist tractors and trailers etc… just to get down the rows.  So it's a labour of love, with heavy emphasis on the 'labour'.
"I did a day of picking on similar type vines in France," adds Chris.  "Either you kill your back by bending over so far, or you spend the day on your knees.  Not something you want to do when it's cold, wet and muddy because no one wants soggy jeans.  God it sucked".   What doesn't suck though, are these sips.
Gibbston Valley Le Maitre Pinot Noir 2014 $85 ★★★★★
This is such a young wine it almost seems like a crime to open it, but I'm a curious puppy and couldn't help myself.  Glossy magenta in the glass and oozing juicy cherry and plum characters, it's the dusting of dried herb, tea leaf and truffle that makes me confident that it'll age deliciously. Elegant stuff.  www.gibbstonvalley.com
Gibbston Valley Glenlee Pinot Noir 2014 $65 ★★★★¼
Sexy sweet fruit smashes its way out of the glass here.  Pretty plum, berry and black cherry flavours merge with soft spices in a rich, generously juicy palate-punch.  Very upfront and confident in its youth, it'll reward another year or four.  www.gibbstonvalley.com
Selaks Reserve Marlborough/Central Otago Pinot Noir 2014 $22  ★★★½

Ruby/black in colour and rocking robust aromas of five-spice, black tea, clove and dark plum this dual-region combo works really well.  The palate is sweetly fruited, bright and juicy and extremely easy to drink.  Widely available. www.selaks.co.nz
Sunshine Brewery Powercut Mild Dark Ale 330ml $26 per doz.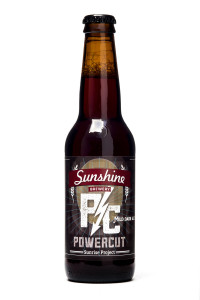 "There's only one power feed into Gisborne and it died on the day of the brew" says the notes with this beer.  "The brew got dumped after Richard Mulligan, our brewer proclaimed "there's no alcohol in that" but the name Powercut stuck and was given to this low alcohol, high flavour beer". The colour is glossy dark amber with a caramel-edged head and I really like the peanut skin and bitter toffee aromas.  For a 2.4%abv beer, it's got exceptionally good richness, fullness and length – great stuff all round.  To buy email info@sunshinebrewery.co.nz