It's been a whopper of a week in terms of wine tasting – so why waste time with faff and paff, let's just get straight to what's important.  This is what I reckon you should be seeking out to sip (and possibly what to avoid) this week:
Fairbourne Marlborough Sauvignon Blanc 2014 ($34) ★★★★½

Intensely fruity on the nose, with lime, lemongrass, passionfruit and white peach all flooding through onto the palate as well.  I love the bruised basil and lemon verbena notes that are carried along by ultra-tangy acidity and a solid, succulent spine.  Lovely stuff from winemaker Sarah Inkersell.  www.fairbourne.co.nz

Pask Gimblett Road Cabernet Merlot Malbec 2013 $22 ★★★★
Brace yourself for pepper, leather, plum, fresh boysenberry and leafy aromatics which lead to a palate loaded with red berries, cranberry, pomegranate, dried sage and a dusting of dark cocoa powder.  Super-fresh, youthful acidity combined with attractive grip on the finish makes this an affordable wine worth cellaring for a year or four.  www.pask.co.nz
Folding Hill Ballasalla Central Otago Pinot Noir 2013 $35 ★★★★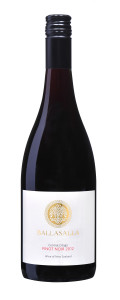 'Ballasalla' is the name of the village on the Isle of Man where owner Tim Kerruish grew up.  It's appropriate, as the wine has a 'homely' feel to it, immediately comforting and approachable.  Attractive red rose, red cherry, tea, black guava and bouquet garni herbs are all packed into this pinot which finishes slippery and succulent.  I'd love to see how this wine develops over the coming years.  www.cellarwise.co.nz
Richmond Plains Blue Moon Sauvignon Blanc 2014 $24 ★★★★★
This is a fully-certified organic, biodynamic Sauvignon from Nelson that's been fermented cool and long over 10 months in 300 L French hogshead barrels by winemaker Steve Gill. It has exotic aromas of lemongrass, fresh fig, soft citrus and almond meal. The acidity is lifted, zesty and fresh, meaning it's incredibly clean and vibrant with a hint of white pepper and smoke.  Lovely.  www.organicwine.co.nz
Elk Cove Vineyards Willamette Valley Pinot Gris 2014 $33 ★★★★★

Hands down this one of the best American pinot gris I've tried.  Ok, so it's the only American pinot gris I've ever tried, BUT it's darn gorgeous.  Sourced from Oregon's Willamette Valley, it's exceptionally clean and precise and boasts quince and nashi notes alongside a mineral-edged, beautifully structured acid spine.  Superb length of flavour also makes this a must-sip for anyone after great gris.  To find stockists near you email amanda.ross@kono.co.nz
Whitecliff Pinot Noir 2014 $8.99 ★★½
A local supermarket budget brand that's been around for aeons, the Whitecliff pinot is actually an Australian wine.  But that's ok because let's face it, you're seriously up against it to make pinot noir in this country for that sort of price.  It has some sweet, spicy notes on the nose, a smidge of berry, herb and tea-like flavours in the mouth and it finishes with an odd, creamy character.  Does it taste like pinot?   Yes, sort of, but it's more like a wine you'd give to your friend who says she doesn't like red.
Jacob's Creek Classic Pinot Noir 2013 $7.90 ★★

On the upside, this wine is very fruity on the nose, with all sorts of strawberry, raspberry leaf and cherry things going on.  In the mouth there are some pinot-like flavours, hints of spice and plum – but sadly it's all a bit watery and there's an odd, metallic edge.  Does it taste like pinot noir?  Not really.

Old North Road Pinot Noir 2013 $8.99 ★★½
It's a local brand, from out West Auckland way, but the label doesn't say where exactly in NZ the fruit has come from, so it's anyone's guess.   On first sniff there are some baked berry aromas edged with leafy, herbal notes and a whiff of something spicy.  On the palate there's a sweet, fruity character but a slightly watery mouthfeel and finish.  Does it taste like pinot?  Sort of .  Ok for a cheap quaffer.
Fuedo Zirtari Nero d'Avola Syrah 2011 $20 ★★★½

This is a super-savoury little Italian sipper, loaded with liquorice, pepper and leather notes,  meaty, black olive and prune layers and rich, roasting pan juices flavour on the finish.  Velvety, smooth and dangerously easy to drink.  www.winesale.co.nz