Scarred by memories of clinging to the toilet bowl after one too many Marque Vues in the sun one troublesome, teenage summer, I thought my taste for sweet, fizzy wine had died a dreary death in recent decades. But the warming of the soil and the blossoming of spring flowers has sparked a desire deep within me for something showing a splash of spritz and a squirt of sweetness, and to me that means one thing: moscato time. And I'm not alone.
While our very own Lorde is crooning about Cristal and Grey Goose, the likes of Kanye West and contemporaries Lil' Kim, Drake and Kendrick Lamar are ditching the Courvoisier in favour of fruity, low-alcohol moscato. To me this seems a bit odd because peachy sweet moscato is about as far away from glocks, gangstas and Gucci as you can get. Yet despite its recent rocketing popularity, moscato has actually been around for a long, long time; in fact, muscat grapes could be one of the oldest cultivated varieties in the world.
The name originated in Italy where, generally, the classic, sweet, delicately spritzy, 5-9 per cent ABV wines produced from muscat blanc grapes are referred to as moscato d'Asti.
Moscato appears to grow pretty much everywhere, from Italy to South America, Australia to Auckland and research has shown it has been part of many different cultures for thousands of years.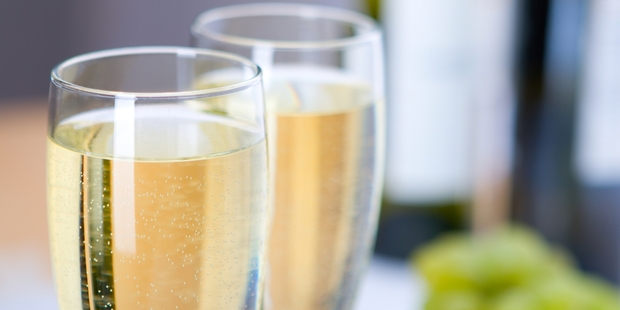 Moscato's light, fruity profile and lower alcohol content make it an ideal summer beverage.
Nowadays, in addition to producing some rather magical moscato styles of our own, New Zealanders can also enjoy quality imported wines at some seriously decent prices. But one thing I always struggle with is how to describe the aromas and flavours in these wines – I get stuck using the word "fruity" far too often. Moscato actually has one of the most unique and unusual smells of all wine. When studied, the floral aromatics in muscat appear to contain high amounts of a chemical compound called linalool, which is also found in things like cinnamon, citrus and green herbs like mint. So if you can work any of those things into conversation while you're sipping, you'll sound like a total pro. Pink moscato is becoming very popular and is simply normal, garden-variety muscat with a splash of red wine such as merlot added to give it the "pinky" colour. Take that to your next pub quiz.
Wacky Wine News
Trust the Japanese to figure out that cats have been feeling short-changed in the drinks department. A Japanese pet supplement manufacturer in the feline-obsessed nation has begun production of a "cat wine". The manufacturer hopes the wine will be bought as a treat so your cat can join you in an after-work tipple, join in the festivities at Christmas and New Year and also celebrate their cat birthdays in style (this is not a joke, it was in the news). Dubbed "Nyan Nyan Nouveau" (Japanese for "meow" and also slang for something slightly rude humans do in the nude), the manufacturer has admitted that during testing, most kitties didn't actually gulp it down – but their owners loved the idea. Made from the juice of cabernet franc grapes, vitamin C and catnip, this is a non-alcoholic slurp intended "exclusively for cats". The wine costs 399 ($4) for 180ml and the company is producing just 1000 bottles.
SIPS OF THE WEEK
Soljans Fusion Muscat $15
This wine leapt out from the rest because its tropical fruit character was so cleansing, defined and pure, and it's incredibly well made. Produced by Aaron Bilcich in Auckland from 100 per cent muscat grapes grown in Gisborne, the judges were impressed by the lifted aromatics, fresh fruit and refreshingly long finish. It'll definitely be on my table, arm rest, deck and kitchen bench this summer.www.soljans.co.nz
Peter Lehmann Art Series Moscato 2012 $19
Hints of apricot and peach on the nose, it's lightly spritzed with a splash of citrus in the mouth. What I really like about this wine is that it isn't simple – there's a lot going on – and it's not cloyingly sweet. The crisp, zesty finish makes it a new favourite. www.countdown.co.nz
Prunotto Moscato D'Asti 2012 $33.50
I can't think of anything nicer than a glass of this lighter-than-air wine to have with a decadent cake. With its delicate peach, honey, sweet lemon and floral notes and creamy frizzante texture, and only 5 per cent alcohol, it's lovely.
Jacob's Creek Sparkling Moscato NV $10
Attractive light pear and peach aromas lead to spritzy fresh mango and tropical flavours and a textural, zingy, slightly herbaceous finish, 9 per cent alcohol.
Jacob's Creek Sparkling Moscato Rose NV $10
Pretty and pink, expect aromas of marshmallow, subtle strawberry and raspberry and an intensely sweet and tangy mouthfeel. Definitely one for fans of sugary treats. www.countdown.co.nz
Riccadonna Asti DOCG NV $15
This has been on our shop shelves for decades and if it's been that long since you've tasted it, I suggest a revisit. Crafted from muscat blanc grapes grown in the Asti zone in Northern Italy, it's positively demure at only 7 per cent alcohol and is scented with spun sugar, pear and guava.