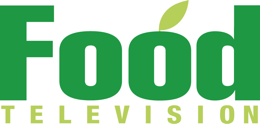 Rick Stein's Spain on FoodTV   (new to food tv)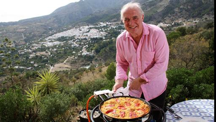 TUESDAYS 12.30pm, 4.30pm & 8.30pm 
Much as I love my father and my stepfather, for years I've harboured hope that one day my mother would marry Rick Stein.  His manner is always so warm and effortlessly cheerful and there's just something about him that makes you think that in his company you'd be completely taken care of, cuisine-wise anyway.
I've always enjoyed his sojourns to the East (I swear the man has coconut milk and fish sauce running through his veins) but his new series swanning around Spain in his campervan has made me fall in love all over again.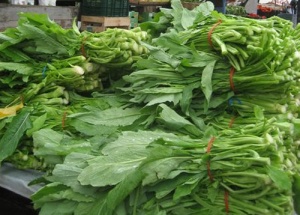 In typical Stein-style he takes the tracks less travelled, and one of his first stops is the green belt of Galicia in the north.  He talks us through the traditional hogs head stew made with potatoes, lentils and the signature vegetable of the area, grelos, (which is a bit like Brussels sprouts without the sprouts) so the large, leafy part is what's consumed.
The dish looks seriously Moorish, I can almost taste it through the TV – and it got me thinking about wine.  Now the signature white grape of the region is Albariño, a grape widely planted in northwest Spain and Portugal, where it is recognised as their best and most fashionable white grape varietal. A member of the aromatic group of grape varieties, Albariño is loaded with classic peach and citrus fruit flavours backed up by zesty acids and a touch of saline minerality, and do you know what?  We are now having success with this Spanish sensation right here in New Zealand.  In fact, on it's debut release, the Coopers Creek Bell Ringer Albariño 2012 ($22) won the trophy for Top 'Other Whites' at the Romeo Bragato Wine Awards held earlier this year.
Coopers Creek source the grapes from a Gisborne vineyard that specialises in a fascinating set of emerging varietals that are well suited to New Zealand's cool climate terroir and intensive viticulture.  Not only does it work wonders with pork and bacon-based recipes, Albariño is magic with all sorts of seafood – and seafood, in particular Spanish seafood as you'll see during this series, is Rick's middle name.