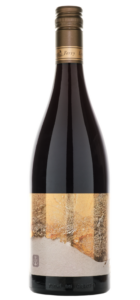 Lowburn Ferry Home Block Central Otago Pinot Noir 2021 $115

Presented in a gift box inscribed with '150' as a nod to 150 years of continual human interaction with the land which is now home to a biodynamically-farmed vineyard where regenerative farming is now the norm. A 1ha parcel from the original 23yo vines in the Manata Estate beneath the Pisa Range, has been selected to create this, Lowburn Ferry's flagship pinot noir.
Crafted by winemaker Huw Kinch and 'vine gardener' Nick Paulin, it's a highly aromatic style, redolent of smoked rhubarb, cherry and black tea on the nose and shows a palate awash with savoury, soothing spices, suede-like, sandy textures and has a long, soothing finish.
*From the winery notes:
It is on the ancient river terraces, glacial outwash and sheltered location of our farm in Lowburn where more than 150yrs of human cultivation, market gardening and irrigation have created remarkable soil that has beautiful natural humus and organic matter. Deeply embedded in these soils are granules of pedogenic lime; clusters of. calcium that ensures soils with high pH, where microflora and fauna – and vines – thrive. In Central Otago's arid climate this is rare and highly sought after for the production of fine pinot noir and chardonnay wines.
The vineyard is located adjacent to the Low Burn (Scottish for stream) beneath the Pisa Range. First planted in 2000 by Roger and Jean Gibson, the first vintage was in 2002.