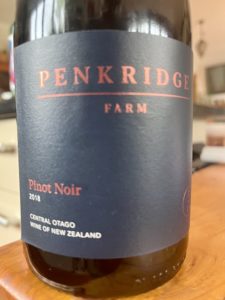 Penkridge Farm Central Otago Pinot Noir 2018 $40*

There's a lot of lusciousness going on in this little-known wine from one of the best Central Otago producers you've never heard of. A LOT of lusciousness. There's also a lot of fresh spice, redcurrant and cherry complexity, a lick of mushroomy meatiness and it's packed with tamarillo and plum on the finish. Great depth of flavour and real personality showing through from this wine made by Antony Worch for PJ and Justine Davis at Penkridge Farm. Fabulous stuff!
*Also featured on The Y&D Podcast to be released.
*only avail in 6pk