I review the 2020 Hawke's Bay Winegrowers Chardonnay Selection. Twelve wines whittled down from dozens submitted that were judged by Cameron Douglas MS to reflect the absolute finest examples created from the 2020 vintage from the Hawke's Bay region. I love that there's a healthy sub-regional spread in terms of where they were grown and they hit a variety of price points too. 2020 is one of the recent holy trinity of amazing Hawke's Bay vintages (2019, 2020, 2021) and holy moly does it show in these wines.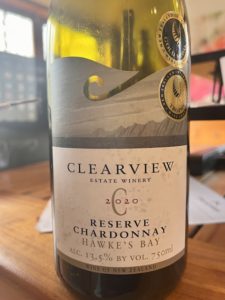 Clearview Estate Reserve Hawke's Bay Chardonnay 2020 $45

Call yourself a chardonnay lover and you haven't yet tasted a Clearview Reserve? Best you beg, steal, borrow, sell something or do something that you wouldn't want your parents to find out about in order to scrape together $45 and buy this wine immediately. Awarded the Champion Chardonnay trophy AND the Champion Wine of the Show trophies at the NZ International Wine Show, the 2020 is colossal. Crammed with roast peach, juicy grapefruit and scorched pineapple, alongside caramelised, spicy, smoky, toasted oak and a drool-inducingly creamy, buttery backbone, this wine is absolute sorcery with smoked chicken. Clearview.co.nz
Te Awanga Estate Quarter Acre Hawke's Bay Chardonnay 2020 ($39.99)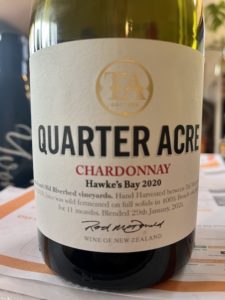 I'm getting grizzly at my husband because he doesn't notice anything about my appearance anymore. "What colour are my eyes then?" I asked recently. "I don't know" he sighed "You never stop rolling them for long enough for me to find out." So I opened this bottle of this chardonnay and pondered my life choices. Hands down it's one of the best 2020 Hawke's Bay chardonnays I've tasted. It smells like oak-soaked grapefruit juice dripped onto hot stones and the palate erupts with roast nectarine, soft applewood smoke, intensely juicy acidity and boasts a ripe, satisfyingly frisky finish. Te Awanga Estate
Trinity Hill 125 Gimblett Chardonnay 2020 $80

Crafted from fruit grown at their Tin Shed vineyard at 125 Gimblett Road, this chardonnay is supremely elegant. Boasting an aromatic hit of smoked almonds, caramelised oak, buttered cinnamon toast, grilled grapefruit and baked nectarine, it's intoxicating from the first whiff. All those characters osmose onto the palate and merge with finely-tuned textures, solid, crunchy-fresh acidity and a powerful mineral-focused core. It's a stunning example that's drinking sensationally now, but I tell you what, give it another 3-4 years and hello!!
Squawking Magpie Gravels Hawke's Bay Chardonnay 2020 $26-$30

The team at Squawking Magpie have crafted one of the toastiest, fleshiest, creamy nectarine-y chardonnay's I've tasted in a very long time.  Finely tuned tannins cloak a core of stonefruit and citrus and it finishes dry, with a soft, smoked almond note. It's classic, classy and incredibly concentrated. Sophisticated, stylish and superb to sip. Squawking Magpie
Tony Bish Heartwood Chardonnay 2020 $35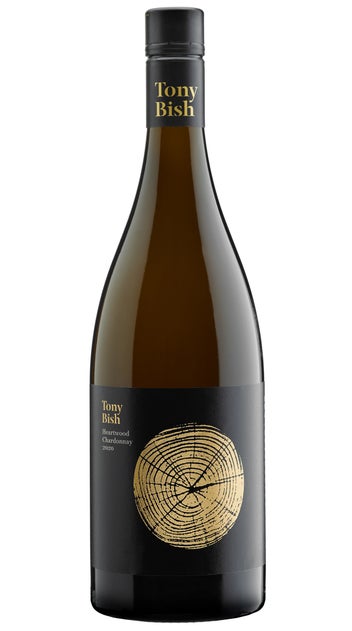 Got space in your cellar? Then I suggest squirrelling this away for another year or four because it's got the makings of an absolute classic. Still super-young to sip, this 100% barrel fermented, French oak-matured wine is stacked with lemony, grapefruity goodness, brazil nut notes, caramelised, toasty, vanilla-laced layers and has an ultra-clean, mineral-bound mouthfeel. Made in Tony's Napier-based, Urban Winery, it's an energetic chardonnay that will unfurl further generosity and complexity over time.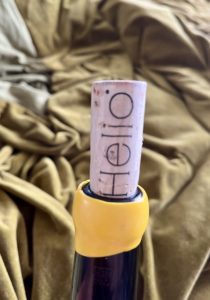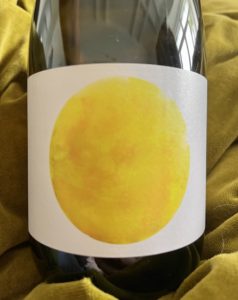 Helio Hawke's Bay Chardonnay 2020 $35

I love that winemakers Matt Kirby and Sarah Little and filmmaker Dave Nash start their Helio story with  "We thought what's the worst that could happen? "If we make a few barrels of Chardonnay in the style we love, and if no one buys it we can drink the lot!" Well, thank god they made enough to share with us is all I can say. Helios is the name of the Greek god of the sun and by gum, there's a tonne of sun in this wine. Saturated with nectarine and spiced caramel corn characters on the nose, and in the mouth, it's generously juicy with a core of toasty oak, yellow plum, and spiced peachy complexity and shows delicious tautness and tension on the finish. Pure, cleansing and crammed with personality, if you managed to snaffle some of this before it sold out then I tip my hat to you.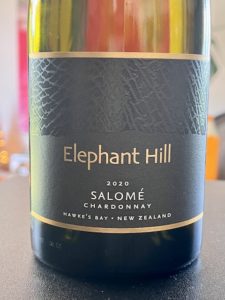 Elephant Hill Salomé Hawke's Bay Chardonnay 2020 $75

Wow! If you're looking for chardonnay to spin your wheels then this is NASCAR, Formula 1, Bathurst and MotoGP all roaring around in a bottle. From its glittering gold colour, to its roast peach and buttered cinnamon toast aromatics and its decadently rich, citrus, popcorn and pineapple intensity on the palate, this multilayered masterpiece of a chardonnay will satisfy every need. The acidity is en pointe, the textures creamy and soothing, and there's no surprise why it deserves to be in the Annual Chardonnay Selection.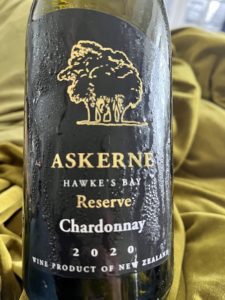 Askerne Reserve Hawke's Bay Chardonnay 2020 $35

I've been drinking Askerne chardonnay for a very long time and they just keep getting better and better. This wine began its 2020 vintage under the watchful eye of Penelope Radburnd and then it was shepherded into the bottle by super-talented Cairn Coghill (now in the winemaking driver's seat),  there's a boldness, a lusciousness and a fresh, self-assuredness that flows from every sip. Scented with soft peach and creamy lemon pith notes which flow elegantly through to the palate, this is a stylish, silky chardonnay that really satisfies.
Bilancia Tiratore Hawke's Bay Chardonnay 2020 $90

What I did know before reading the back label of this bottle, is that in Italian, 'bilancia' means balance, equilibrium and harmony.  I also knew that up until the early 1990s the horseshoe-shaped area now known as the Gimblett Gravels was considered to be some of the poorest, least productive land in Hawke's Bay. There wasn't much there, certainly not enough grass to graze sheep. What was there was the town dump and a hot-rod drag strip. I think there was also a motorcycle gang's headquarters, the deerstalkers' headquarters and the army used the lower slopes of Roys Hill as a firing range. I remember going to where Craggy Range's vineyard is now, to shoot targets as part of a high school outdoor activities day. But what I didn't know before reading the back label of this bottle, was that in Italian, 'Tiratore' (ti – rah-tó-ray) translates to hunter/shooter/marksman and that this wine was named that because when planting the La Collina (little hill) vineyard where this chardonnay is from, old, spent bullets were found in almost every hole they dug. Long story Yvonne. Just get to the chardonnay. Ok. Softly golden in the glass, this wild-fermented, unfined, minimally-handled chardonnay is scented with grilled citrus dusted with popcorn and has an elegant, driven palate packed with baked nectarine and caramelised oak notes, refreshing, cleansing textures and a classically flinty finish.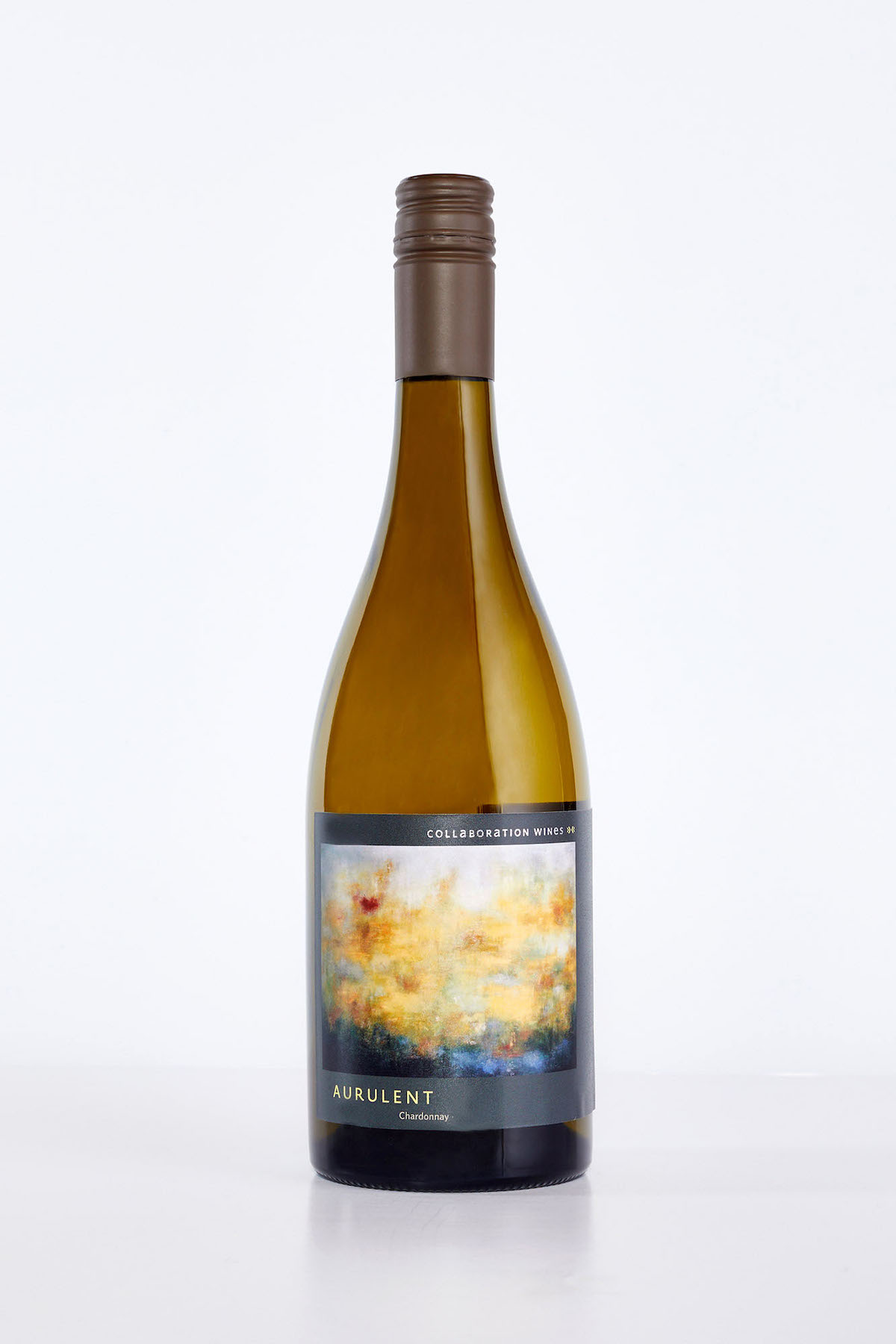 Collaboration Wines Aurulent Chardonnay 2020 $38

If you were lucky enough to secure some of this wine before it very quickly sold out, then you are in for all manner of treats when you decide to open a bottle. Owner/winemaker Jules Brogden sourced fruit from her Kokako vineyard in the Ohiti Valley (70%) and the Ascot vineyard in Havelock North (30%) and went about creating a thing of power, presence and prettiness. From its seductive aromas of grilled pineapple, baked peach and spiced apricot, through to its weighty, yet beautifully balanced palate stacked with stonefruit, luscious layers of scorched and caramelised oak, pretty popcorn characters and roast cashew on the finish. It's stunning stuff.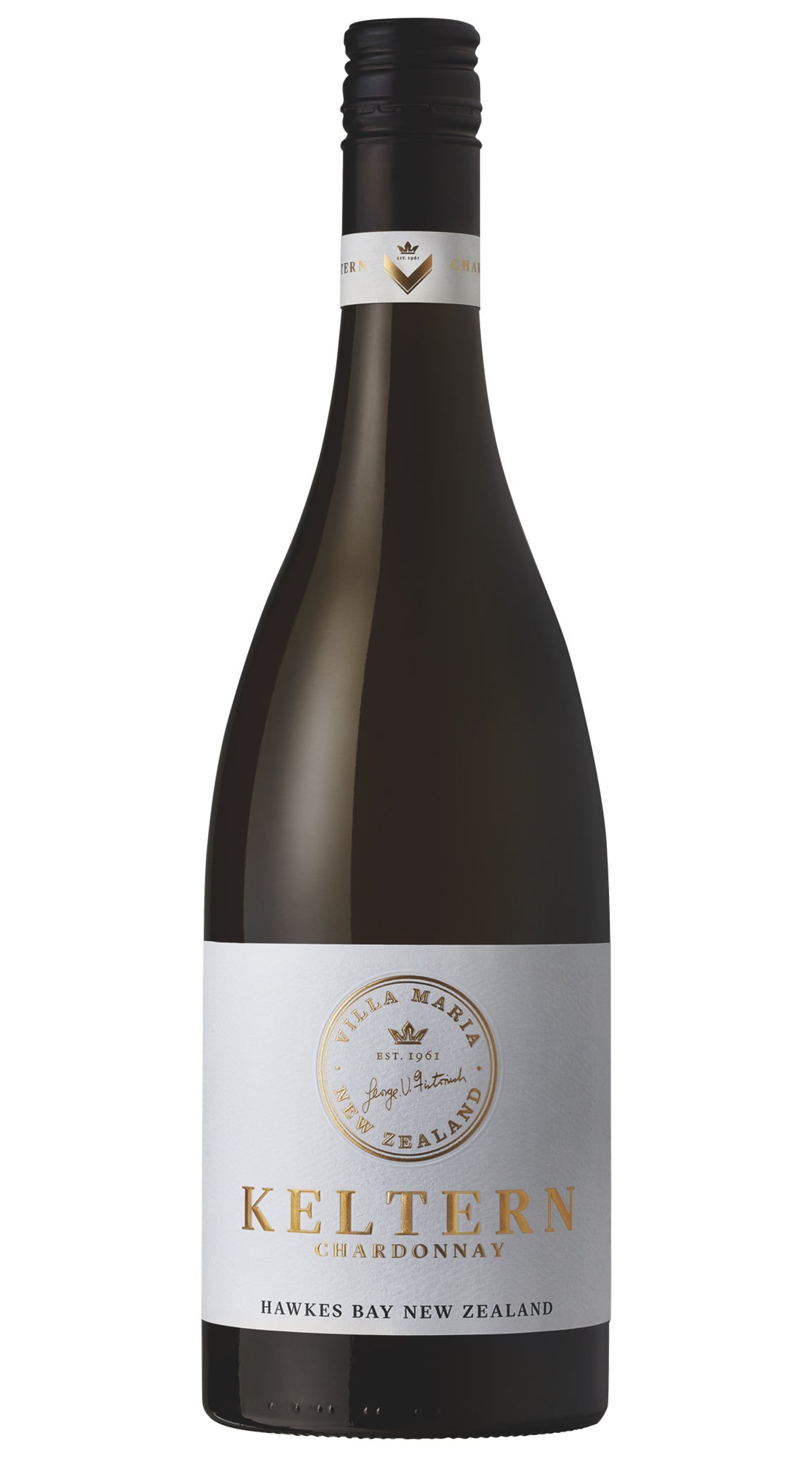 Villa Maria Hawke's Bay Keltern Chardonnay 2020 $92

From the second it slides in chartreuse-gold fashion into your glass, you'll feel your eyes glaze over with the joy of just looking at it. Before we even get to its aromatic excellence – a little background to this wine. The Keltern Vineyard is located east of Maraekakaho and hugs the western edge of the Bridge Pa Triangle and the Ngaruroro river. Since debuting in 2002, it's consistently scored in the high 90's and is now considered one of New Zealand's iconic chardonnay's. This vintage also scooped a Platinum Medal at the recent Decanter World Wine Awards.

Creek 'Swamp Reserve' Chardonnay 2020 $38.00

The flagship chardonnay from one of New Zealand's top chardonnaysta's was initially sourced from Swamp Road in the Fernhill/Omahu area, but these days the fruit comes from the best vines growing in their Middle Road vineyard not far from the local lime works south of Hastings. I love the fact that it's 100% barrel fermented and matured in 30% new oak, yet it has delicious elegance, freshness and restraint from the limestone soils. Plenty of palate-weight and peachy punchiness lead to nutty, vanilla-edged layers and a squeak of salinity on the finish. Finely-tuned and fabulous.