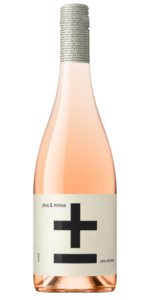 The great thing about reviewing zero alcohol wines is I don't have to spit them out – yay!! It's also handy to remember that de-alcoholised wines can be very floral and fruity and enjoyable, they will have a taste and texture that's slightly different to full-strength wines. Yet the quality of zero-alc wines is improving all the time and that's an excellent thing.
Plus +- Minus South Australia Zero Alcohol Rosé 2021 $15

One of the best zero alcohol rosés I've tasted. While it doesn't say exactly which variety of grapes it's been crafted from, that's no matter because what you have here is a clean, apple and cherry-scented wine that's crisp, zesty and dangerously drinkable. Actually there's nothing dangerous about it at all, because not only is it de-alcoholised, it's also richer in antioxidants. Grape seed extract (GSE) has been added during the winemaking process. GSE is rich in naturally occurring antioxidants delivering more of those benefits that can already be found in red wine but without the alcohol. Melon, Comice pear and a hint of citrus on the finish. Snappy.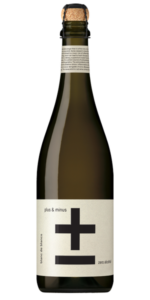 Plus +- Minus South Australia Blanc de Blancs Zero Alcohol Cuveé $15

Blending ripe chardonnay, semillon and colombard grapes, the Fourth Wave crew have created a zesty, dry, green apple and lime layered sparkling wine that delivers the grins without the spins. De-alcoholised yet nicely balanced in terms of cleansing acidity, perfectly prickly textures and good tension and vibrancy on the finish. Boosted with GSE (antioxidant-rich grape seed extract) it has all the hallmarks of a classic sparkling wine, which is what you need right? Chill it right down then enjoy!
Plus +- Minus South Australia Zero Alcohol Shiraz 2021 $15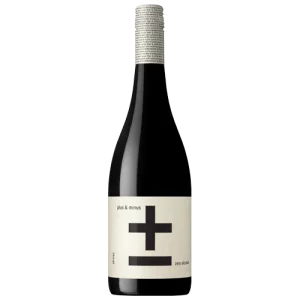 Everybody wants the same big, hearty, ribsticking reds they're used to, without the alcohol. But here's the thing. They're not the same, alcohol injects warmth and weight that's very hard to replicate with other things. So I reckon it's best to keep an open mind and appreciate the differences. A bit of extra time on skins and the addition of grape seed extract has boosted extra resveratrol into the antioxidant mix of this smooth, silky shiraz. Berries ahoy on the nose, throw in a little dark cocoa, raspberry and spice and you've got a pretty darn decent, de-alcoholised red. Lighter in style, (as expected) yet showing some lovely, dry, textures on the finish from that skin contact, it's a satisfying option indeed. Plus it's great chilled! Clear Head Drinks
Funky Monkey Alcohol Removed Pinot Grigio 2021 $14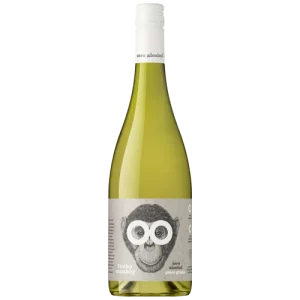 Make sure you chill this right down before serving to capture all those light, floral, apple and nashi tones. Crafted by the folks at No Evil Wines, it's pillowy-fresh and citrus laced, with a hint of creamy, biscuity dryness on the finish, this wine is famous for what it doesn't have. No alcohol, no animal product ingredients and no pesticides were used when growing these grapes. Nice one.

Funky Monkey Alcohol Removed Shiraz 2021 $14

Bright garnet-red and glossy in the glass, this de-alcoholised shiraz has been made from grapes grown without pesticides, it's vegan-friendly and had a very bright, fruity, cherry and berry nose which is really attractive. It's lightly styled on the palate, and shows some spicy fruit sweetness and red apple notes on the finish. It's a shiraz for pinot noir lovers.