Rapaura Springs Rohe Blind River Marlborough Sauvignon Blanc 2022 $25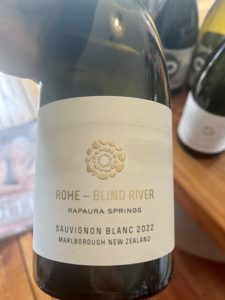 Sourced from the *Awatere Valley sub-region, this single vineyard sauvignon shows why the Awatere's florality is so distinctive and desirable. Clean, layered with nettles and fresh herbs and stitched together with a thread of minerality, it's a fresh, vibrantly dry, lengthy sip.
*If the Awatere Valley was separated out from the greater Marlborough region, it'd actually be New Zealand's second-largest wine region, followed by Hawke's Bay.