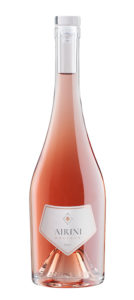 Bostock Airini Hawke's Bay Rosé 2021 $48

Crafted from certified organic syrah grapes grown in the iron-rich soils of the Bridge Pa Triangle sub-region, this new rosé bursts with apple, raspberry and pink peppercorn aromas and washes across the tongue and tonsils with a wave of crunchy-crisp, juicy watermelon and redcurrant characters. Cleansing and richly structured, it's an absolute palate saturation of style and substance right from its glass-stoppered top to its last pink sapphire-hued drop. Glorious!
Just released, this is a very rare, world-class, syrah-based style crafted by Hawke's Bay organic pioneers, Bostock Wines. It pays homage to the deeply revered local Maori princess, Airini Karauria Tamiwhakakiteaoterangi Donnelly, a Ngati Kahungunu tribal leader, lawyer, landowner and advocate in the Native Land Court who became heiress to vast acres of land including Ngatarawa Farm, where she lived with her Irish husband George Donnelly.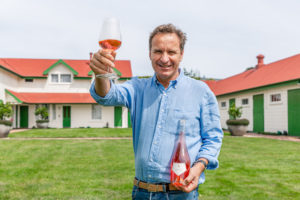 The grapes used for this wine are now grown there. John Bostock says he's excited to dedicate this limited-edition, organic, syrah-based rosé to Airini, a woman passionate for the land and the Hawke's Bay region."Airini was an influential businesswoman and loved hosting people (including the Duke of York in 1901) at the homestead where Bostock Wines is now situated". John's late wife Vicki Glazebrook's family bought Ngatarawa Farm during World War Two and later converted it to grapes and used the stable buildings as a cellar door. "We have a huge family connection with the land at Bostock Wines and it's now very special to also recognise the land's deeper history and imbue our Rosé to Airini, a real force in the Hawke's Bay community for so many years.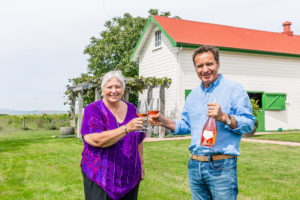 Airini's great-great-granddaughter, Evelyn Kupa says she was thrilled when the Bostock family asked if they could name the Rosé after her great-great-grandmother and honour her memory. "Back in those days everything was grown naturally without chemicals, so it's very fitting that the Airini Rosé is also organic," she says.