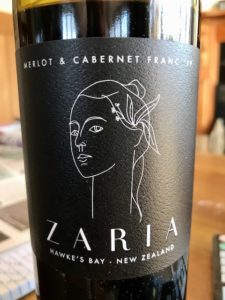 Zaria Hawke's Bay Merlot Cabernet Franc 2019 $25

If you're looking for a softly-styled, berry, tobacco and toast-filled, fresh-as-a-daisy red wine, then you've come to the right place. Bright bay leaf and bouquet-garni herbs combine with cocoa, plum and a lick of blueberry to create a rather joyous thing to drink.
Smooth velvety and exciting.