It's one heck of an exciting feeling cracking open the box containing the newest Gimblett Gravels selection wines. Twelve of the greatest red wines to come from New Zealand's most famous red wine region, selected independently by Andrew Caillard MW. They're also selected from a talent pool consisting of dozens of hopefuls from dozens of producers. It's an annual showcase to the world of exactly the depth of quality being achieved year after year as the vines age and the skills of winemakers increase. So let's get cracking, here are my impressions of the Top 12 from 2018.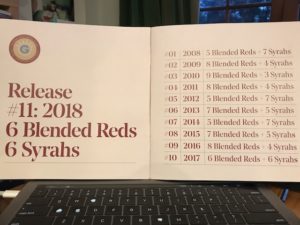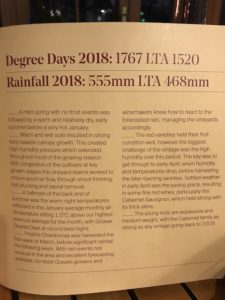 Saint Clair Gimblett Gravels Pioneer Block 17 Plateau Cabernet Merlot 2018 $33

This blend of 55% Cab Sav, 41% Merlot and 4% Malbec is intensely aromatic and bursting with black fruits. Winemakers Hamish Clark and Kyle Thompson have done an exceptional job of harnessing buckets of fresh spices which wrap around a core of solid dark blueberry, boysenberry and strong cocoa and espresso characters. Buoyant acidity adds lift and litheness to this delicious wine and 10 months in 35% new French oak has created taut, gum-tingling tannins and a long, leathery finish.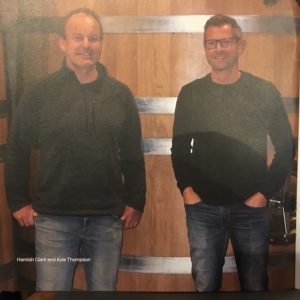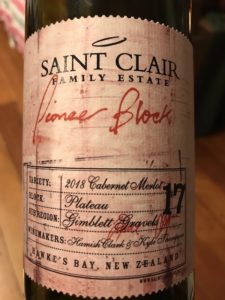 Squawking Magpie The Grand Gimblett Cabernet Sauvignon 2018 $79

Hand-labelled and expertly crafted by Hawke's Bay legend, Jenny Dobson, it's a wine that Gimblett Gravels pioneer Gavin Yortt is extremely excited about. Swoon-inducing aromas of fresh redcurrant, blueberry, bay, and boysenberry lead to rockstar levels of roast beetroot brilliance. Not a monster but rather more buoyant, it's lithe, luscious, and incredibly beautiful to drink. The oak handling is a work of art, as is the tannin integration, and the brightness on the finish is uplifting. Magic with moussaka. Drink now through 2025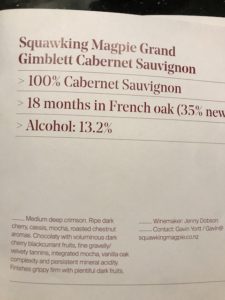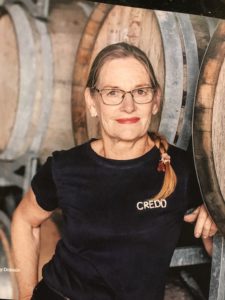 Villa Maria Gimblett Gravels Ngakirikiri 2018 $150

If you can wrench the glass away from your nose for long enough to actually taste it, then you're a strong person because believe you me, I struggled! With intoxicatingly lovely aromas of smoked blueberry, white pepper, sweet vanilla and charred dark fruits, this 90% cabernet sauvignon, 8% merlot and 2% malbec blend is an absolute star. Soft cedar, liquorice, hints of soy and black olive merge with intense spice and sinewy tannins to create an ultra-stylish impression on the palate. Ngakirikiri is Villa Maria's flagship, the absolute best winemaker Nick Picone and his team can produce exclusively from their Gimblett Gravels vineyards, and only in years that the fruit is absolutely perfect. So if you're a tad OCD when it comes to storing things in your wine cellar then this will send you sideways as there are years when it won't appear.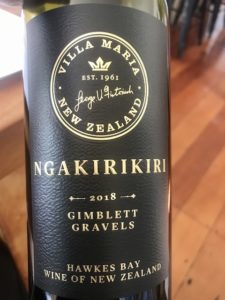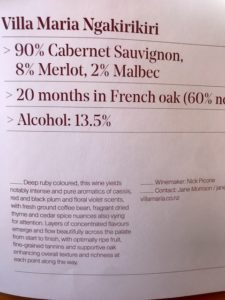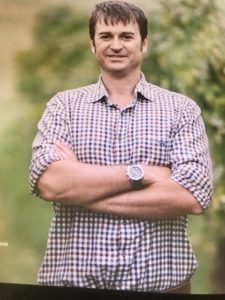 Trinity Hill Gimblett Gravels The Gimblett 2018 $40

This 50/50 blend of cabernet sauvignon and cabernet franc is a saucy, cedar-clad, spice-saturated example built around a core of intensely concentrated blueberry, blackcurrant, liquorice and leather. The tannins are sandy-soft yet have just the right amount of 'cling'. It's savoury, warming, lithe, pungently perfumed and just a total head-turner on the table and in the glass. Outstanding.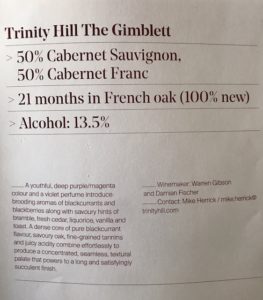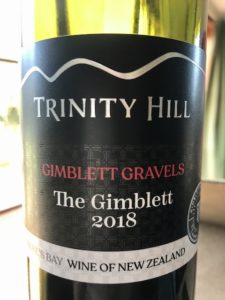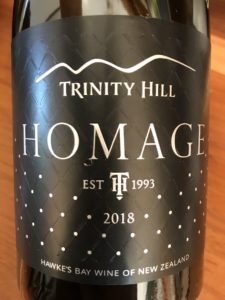 Trinity Hill Homage Syrah 2018 $150

THE TECHNICAL:
This is the new vintage release of one of New Zealand's most sought-after syrah's.  Produced only in years when the fruit is exceptional, the 2018 Homage was crafted from 99.6% syrah and 0.4% viognier hand-harvested from three different Gimblett Gravels sites including 70% Gimblett Estate, 19% Tin Shed Vineyard and 11% from the Gimblett Stones vineyard.   All parcels were fermented separately, one parcel was fermented with 100% whole bunches and viognier skins and the rest predominantly were aged in French oak barriques (32% new) for between 12-15 months.  I say 'predominantly because one parcel was aged in a 5400lt French oak 'oval' for 8 months before being transferred to barrels for another 6 months.  The wines were then left in situ and only stirred gently when required before being blended and bottled under screwcap for the first time in its history (following a 20yr trial) in September 2019. The new, screwcap closure for Homage following a 10 yr Homage trial and a 20yr reds trial, is an exciting development.  Not only does it give a guarantee of TCA-free quality, but it means earlier drinkability and continued cellaring potential, a smoother mouthfeel and, very happily, less SO2 in the wine.
THE TASTICAL:
It's incredibly aromatic, erupting with red fruits, raspberry, cherry, red apple and cranberry when then unveil a black fruit core.  Silky, saturated with spice and showing style and sophistication, it's elegant and lithe on the palate and reveals layers of liquorice, pepper and dark cocoa on its long, elegant finish. Lovely straight from the bottle, but absolutely stunning once decanted.  I'd happily cellar this for 15 years or more.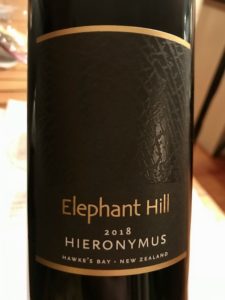 Elephant Hill Hieronymus 2018 $120


This bodacious blend of 58% cabernet sauvignon, 22% merlot, 19% cabernet franc and 1% malbec absolutely oozes tantalising tobacco, blueberry, boysenberry, graphite and gun powder. Layers of deliciously savoury, liquorice and espresso cloak the soy, cocoa and black olive characters that wash across the soft cedar notes in the midpalate. Named in homage to a famous ancestor of the Weiss family, owners of Elephant Hill, Hieronymus Ebner von Eschenbach (Lord Mayor of Nuremberg from 1514-1524) just 350 cases were produced and if you're a fan of Bordeaux-style blends then this should be in your cellar. Intensely juicy, power-packed yet supremely elegant.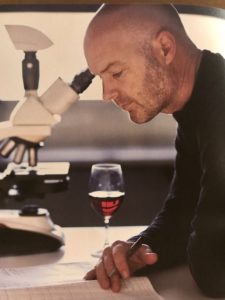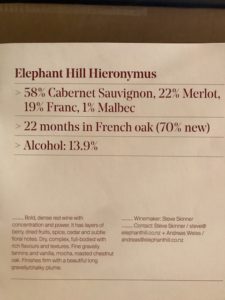 Smith & Sheth Cru Omahu Syrah 2018 $60
Crafted by Steve Smith MW and Warren Gibson, this 100% syrah is spice-saturated, stitched together with soft iodine and graphite notes built around a core of blueberry and raspberry. The tannins are taut and silky, the acidity fresh and buoyant, and the finish is long and plush. It's a dangerously drinkable syrah and supremely elegant.
Mission Jewelstone Antoine Gimblett Gravels 2018 $50
Loving the deep, tobacco, cocoa, cedar and super-concentrated blueberry and pepper literally erupt from the glass. Each sip reveals more red fruit notes, raspberry and cherry, alongside bay leaf and dried thyme characters. Smooth-textured, plump and plush, the tannins are fine-grained and perfectly prickly and create a long, lithe finish.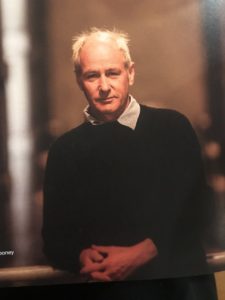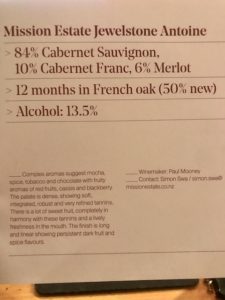 Elephant Hill Stone Syrah 2018 $99
Wow! With its bright, vibrant, boysenberry, cherry, blackcurrant and masses upon masses of exotic spices, this syrah (with a teensy 1% viognier) is a wine that I could totally get all Spinal Tap on it. I could give this 6 stars of 5 if I could. Licked with tobacco, bouquet-garni herbs, liquorice and layers of black olive and blueberry – it's the most deliciously smooth, velvety, plush and plump thing to sip and I love it!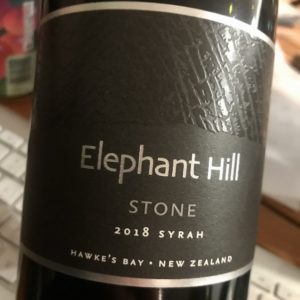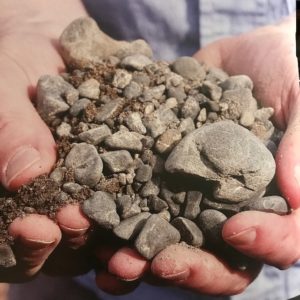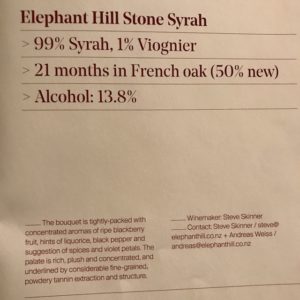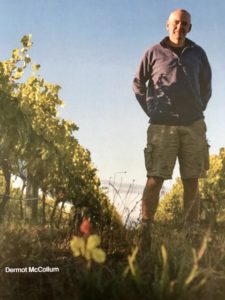 Stonecroft Reserve Gimblett Gravels Syrah 2018 $60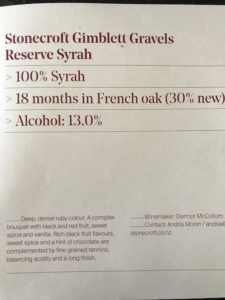 Spots in the internationally recognised 2018 Gimblett Gravels Annual Vintage Selection aren't awarded for participating. Oh, no. With only 12 places available for dozens of wines submitted by dozens of producers, it's nail-biting stuff. Add five-star ratings, Super Classic status from Michael Cooper, and high-'90s points from famous wine people, and you'll understand as you sip why this syrah is so sought-after. Impenetrably inky and perfumed with exotic herbs, florals, and pure pepper, it saturates the palate with powerful blue-black fruits, plump and pliable tannins, and refreshing acidity. Venison backstraps? Stunning. Smith &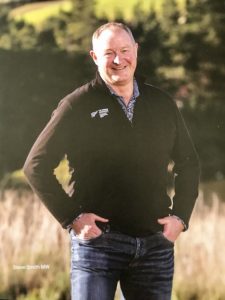 Smith & Sheth Cru Heretaunga Syrah 2018 $40

Wow. wow and triple whammy wow.  It's ultra-elegant and absolutely crammed with fresh blueberry, peppercorn, soy and cola characters. In fact, it's such a luscious, sexy, spice-saturated thing, I feel the urge to abandon this tasting note in favour of launching into an interpretive dance. So pause and count to ten, please. Thank you, that gave me time to do enough firebird leaps, jazz frames, floor rolls and flea slides to fully express my joy. Serve in a large, swirlable glass with some dèveloppés. www.smithandsheth.com
Vidal Legacy Gimblett Gravels Syrah 2018 $79.99

It's an absolute storm cloud of spice, smoked blueberry, masses of dark florals, vanilla and cocoa. The tannins are fine-grained and sinewy, the acidity fresh and prickly in all the right places and the length of flavour just, well it just doesn't quit, for a very…long….time…Normally this wine sells for the $70-$80 mark, but if you go online now, you might just pick up a bottle for half that due to the brand being disestablished. I'm sad to see Vidal Legacy go, but I'm looking forward to seeing what winemaker Hugh Crichton does over at his new post at Elephant Hill. Watch My Video review here: