From Kazakhstan with Love…
Oleg Yakutin, owner of Yakutin Family Wines (a 1 hectare vineyard, marked by an ancient brick chimney on Matakana Road, Warkworth), is the first Kazakhstani winemaker in New Zealand. A corporate marketing career in a past life fed his love for fine food and wine, so when the time came for a sea-change, Oleg and wife Tanya decided to move to New Zealand. Oleg joined Ransom Wines in Matakana in 2015 before starting up Yakutin Family Wines in 2017. Oleg's 2018 vintage is named the TAMGALY Series,
a tribute to Kazakhstan, where wine has been enjoyed for over 1300 years (Tamgaly is a Bronze Age, petroglyph site). Offering tiny amounts of hand-crafted chardonnay, cabernet franc and malbec, Yakutin bring a little Eastern European excellence to these shores. Yakutin Wines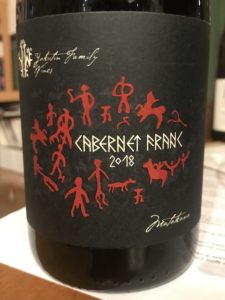 Yakutin Family Wines Matakana Cabernet Franc 2018 $28

In keeping with its reputation of being a highly-perfumed variety, this example is heading into a dried herb, pepper and blueberry spectrum, earthy and edged with soy and black olive, it's fresh yet funky and has that 'Matakana clays' personality all of its own. Drink young – so nows a good time.

Yakutin Family Wines Matakana Malbec 2018 $28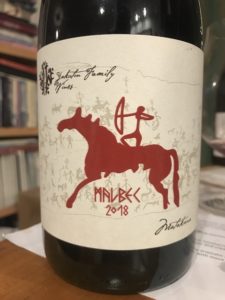 Dark, inky and saturated with red fruits, wild berries, dried herbs and pepper, tamarillo, cocoa and cherry, this malbec is all about that base. A Matakana clay base that is. Savoury, spicy, ripe and round, it finishes with chewy tannins that will help it age nicely indeed.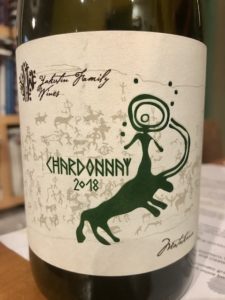 Yakutin Family Vineyards Matakana Chardonnay 2018 $28

Ultra-fresh and despite the rich, golden colour, it's crisp and lightly-styled, with a backbone of nectarine, layers of brisk butterscotch, creamy cashew and a prickle of pineapple on the finish. Funky, smoke-laced and ready to drink now.