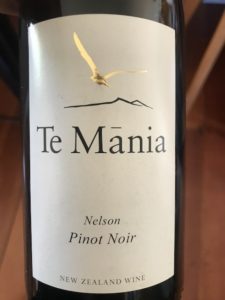 Te Mania Nelson Pinot Noir 2019 $27

Fresh as a daisy and stacked with spice, the acidity is super-youthful yet pushes redcurrant, cherry and tangy tamarillo to the fore. Certified organic, it's a style that demands a large, swirlable glass to soften it out and plump it up, and once that oxygen takes hold it reveals hints of red apple and truffle.
I'm looking forward to seeing how this wine matures.