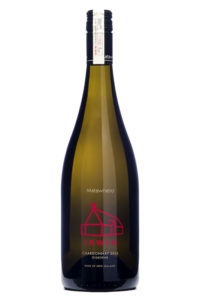 Matawhero Irwin Gisborne Chardonnay 2018 $60

It's hard to know where to actually start with how dangnabbit delicious this wine is.  It's a tad embarrassing some of the sounds that fell out of my mouth while taking those first sips. If you can imagine a vocal hybrid of trying to say 'oh wow', 'far out' and 'sweet lord' all whilst trying not to dribble all down my skivvy then you're close (if a skivvy is worn whilst working at home and not visible to the public, is it so bad?). Questionable fashion choices aside, if you love chardonnay, then you need to do everything in your power to taste this wine.
Crafted by Richard and Kirsten Searle from 100% Mendoza-clone chardonnay from the famous Tietjen vineyard on Gisborne's 'Golden Slopes' sub-region, this hand-harvested, whole-bunch pressed wine is wild-fermented in a combo of American and Hungarian oak barriques before undergoing a full, malo-lactic ferment to inject extra layers of buttery complexity. Then it's left to sleep quietly on its yeast lees for 9 months before being carefully bottled.  The result is a chardonnay bursting with grapefruity, peachy intensity, caramelised oaky, popcorn and plush spice notes, beautifully integrated nutty, creamy layers. Ultra-fresh acidity injects freshness and tension into the core of ripe fruit and spice.
Made in tribute to the late Bill Irwin and his son Denis (founders of Matawhero Wines and pioneer winegrowers since the 1960's, this wine is only made in years when the fruit is exceptional, it's a treasure to drink.
I absolutely adore this wine and can see it lasting the long haul, 10yrs, if you're disciplined enough to leave it!