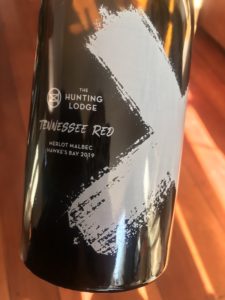 Hunting Lodge Project X Tennessee Red Hawke's Bay Merlot Malbec 2019 $36

Well yippee ki yay, if it isn't the deepest, darkest, inkiest red to hit my stirrups in ages.  The Project X is big, bold and muscular in all the right places, supersized into the realms of smoke and vanilla from being aged in bourbon barrels.  That's right, bourbon barrels.  So it's saturated and spicy and boasts leather layers up the wazoo, this classic Bordeaux blend is given an extra burst for its biceps with some southern-states American muscle. Deeply fragrant, heaped with dried herbs and cocoa, edged with coconut and crammed with blackberry and graphite-dusted goodness.
Just 700 bottles were produced and the number available is dwindling faster than you can boot-scoot – so don't dally!