Published NZME Regional Newspapers Tue 8 Dec 2015
Back on November 14th the Hawke's Bay wine community achieved something rather incredible.  They sold a record $141,000.00 worth of wine and gave every cent to Cranford Hospice in Hastings at the 24th Annual Hawke's Bay Wine Auction. Cranford is one of the leading palliative care facilities in the country, yet they rely on the generosity of the public to do the valuable work they do. So every year since 1991, local wine producers have gathered together to create unique, one-off lots to donate and more often than not, they're wines that you simply would never see on the open market.  More recently wineries have begun collaborating with artists and restaurants to expand their offerings to things including sculptures, paintings, photography and large, degustation-based dinner parties.
A leading artist is also asked to create a painting that is also auctioned off.  This year Martin Poppelwell's piece, 'Portland 2015' sold for a showstopping $20,000, while highlight wine lots included a 225lt barrique of syrah from the Bridge Pa Triangle Wine District selling for $9500 and a half-barrique of 2014 Shotgun Chardonnay from Sacred Hill's Riflemans Vineyard fetching $6300 while the hammer dropped on a 'Blend Your Own Wine' workshop at Clearview followed by a four course lunch for $7000.
I've been attending this event on and off since 1999 and it's been immensely satisfying to see it grow and develop into something which really is unique to this part of the world.  No other event in the southern hemisphere even comes close in terms of the pedigree attached to the auction lots offered, the sheer energy and furious excitement of the bidding (which comes from all corners of the globe) and the tremendous goodwill which exists between the wine and business community to unite for a cause which sadly has touched almost every family in the region in some way, shape or form.  We have an event that is essentially our kiwi version of the ultra-prestigious Hospices De Beaune wine auction in France, which is in its 155th year.  2016 sees the Hawke's Bay Wine Auction celebrate its quarter century on Saturday November 12th so book your tickets, sort your travel, put aside your best frock and make sure you're there to soak up the action.
CJ Pask Declaration Syrah 2013 $50 ★★★★★

An ultra-bright, intensely aromatic example, which oozes fruitwood smoke, cracked pepper, rose and violet notes alongside an underlying earthy character on the nose.  Flavour-wise it boasts juicy dark fruit, vanilla and cocoa, tannins with grip and chew and a long, warming finish.  It's an incredibly satisfying drink now, but if you keep it away from your persuasive friends for another year or six you'll be seriously rewarded. www.pask.co.nz

Brookfields Indulgence Dessert Viognier 2014 $25 ★★★★★
Beware.  At a heartstoppingly huge 250g/l of residual sugar, you'll be needing to get those cavities seen to before you even think about sipping this sexy thing.  With incredibly intense aromas of candied mandarin, creamed honey and orange toffee and incredibly luxurious, yet crisp and tangy on the palate – it's just eye-poppingly gorgeous.
The Family Gisborne Merlot 2013 $25 ★★★★

Pioneer winemaker John Thorpe and his family are really making a name for themselves with this family brand and lovers of soft, plummy and plush merlot will fall all over themselves when they taste this wine. Bright berries, cherries chocolatey spices and a long, silky finish make this an impressive, easy-to-drink wine. www.gisbornegourmet.com
The thing I really love about wine is that just when I think I've got my head around how each style is supposed to taste, a wine will land on my desk that blows me out of my comfort zone – and I love that.
Marisco Pride and Glory Marlborough Sauvignon Blanc 2011 $65 ★★★★★

Yes, you saw it correctly, a four year old sauvignon blanc that's a new release!  For Brent Marris and his team this has been a special project to produce a sassily complex sauvignon sourced from the Waihopai Valley that oozes white peach, lemon verbena, creamy tropical characters and shows soft, chalky, nougat-like layers on the finish.  It's a wine that offers something different with every sip, something that makes you go 'wow, that's crazy sauvignon'.  And that's because it is crazy sauvignon.  Aging in French oak on chardonnay lees will do that. www.finewinedelivery.co.nz

Bellbird Spring Home Block White 2013 $30 ★★★★
Guy Porter has blended together an eyebrow-raising combo of riesling, muscat, gewürztraminer and pinot gris from his family vineyard on Georges Road, Waipara to create a wine redolent of yellow roses and grandma's overnight bag – perfumed and sweet on the nose.  In the mouth it has juicy white peach and persimmon notes, refreshing creamy and complex.  It's amazing with spicy butter chicken.  www.bellbirdspring.co.nz
Natural Wine Co. Organic Pinot Gris 2015 $19 ★★★★½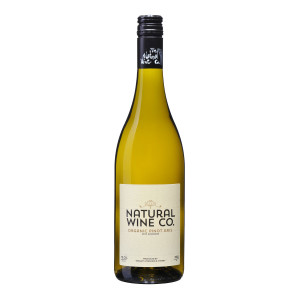 Crafted by Geoff Wright using organic, biodynamic methods, (or "chaos" as he calls it) in a highly "hands off" manner.  This straw-gold pinot gris shows a lifted, chalky, nutty aroma and a rich quince and baked apple character.  It's full, generous and has intriguing layers of complexity on the finish.  It's a step sideways in terms of what you'd normally expect from pinot gris, but I really like this wine.  www.wrightswines.co.nz