Published NZME Regional Newspapers Tue 15 Dec 2015
It's about this time of year when people ask me what my predictions will be for what we'll be drinking in the next twelve months.  I hate questions like that.  I'm about as good at seeing into the future as I am at singing "Our Love Will Go On" by Celine Dion.  Which is not very, and no one really wants to hear me try if they know what's good for them.  So instead I'll look back on 2015 as a year that more people than ever came up to me and said "Where are all the old-school chardonnays?  I like 'em big, bold and buttery but I can't seem to find any for under $20".  To which I say, "Welcome to the club.  She's a hard road finding the perfect chardonnay.  They're out there bud, but you've got to be prepared to pay for them".
Speaking of chardonnay, this has also been the year of people saying to me that they've been buying some of the big, award winning, often rather expensive examples and being really confused because they don't taste 'fruity, bold and buttery'.  Instead they smell smoky, flinty, a bit like 'struck match' or worse 'farty'.  That's because many winemakers are deliberately encouraging higher levels of naturally occurring sulphides in their chardonnay to increase the complexity of the wine.  Winemakers love it so it's a style that's here to stay.  But here's the thing – the higher the sulphides, the less fruit you smell and taste and I for one love to taste grapefruit, peach and pineapple in my chardonnay.  I don't mind a smidge of the smoky, stinky stuff, but big levels aren't my cup of tea.  So it's all about what's the acceptable level of sulphidey stuff for you.
So just when chardonnay is making its big, and much yearned for comeback, our industry goes and makes it complicated.  Oh well.
Codorniu Cuvée Barcelona 1872 NV $31 ★★★½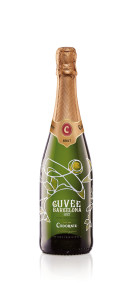 Soft, chalky, seashell-like aromas merge with lemon and white peach to make this a lovely example of Spanish cava which is super-delicate in the mouth.  Made from macabeu, xarello and parellada grapes and weighing in at a demure 11.5% alc, it's a lipsmackingly light and crisp sip that's just perfect served ultra-cold on a sweaty day. For stockists visit www.mineralwine.co.nz

Taylors Clare Valley Shiraz 2014 $18.50 ★★★★
Wow!  Steady yourself for intense clove and Christmas cake spices on the nose alongside heady florals and sweet sandalwood notes.  In the mouth it is smooth, fleshy and generously fruity, oozing berries and chocolate characters.  It's outstanding value and deeply satisfying.  Widely available.
Theory & Practice Gisborne Chardonnay 2014 $19.95 ★★★★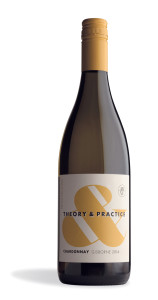 Crafted by Ant McKenzie, (wine consultant to the stars) and his viticulturist brother Bryce, this is a cracker of a chardonnay that's jam-packed with juicy tropical fruit and grilled citrus notes alongside caramelised, toasty characters and edged with creamy, custard square pastry-like notes.  Fresh and tangy.  To buy contact www.antswines.co.nz
Sometimes all you need is a foreign affair to kickstart a hankering for all things spicy in life.  These three examples of magic from the Mediterranean will not only provide a bit of much-needed sauce, they'll excite your wallet too…
Artero Tempranillo 2014 $14 ★★★★½

How crazy is it that a wine this cheap can scoop a gold medal at the Decanter World Wine Awards AND a gold medal at the NZ International Wine Awards.  But it is absolutely deserving. This Spanish stunner has lovely, comforting aromas of blueberry, cherry and medicinal notes.  Juicy and fleshy in the mouth, it boasts a squeak of dusty tannins over the top of some generous fruit flavours.  Definitely the man from La Mancha if you're looking for something cheap and seriously cheerful.  www.sceniccellars.co.nz

Carpineto Dogajolo Rosso Toscano 2011 $22 ★★★
A lighter style of red that'll appeal to those who like a soft, savoury edge to their reds, this Italian quaffer has a flick of dried herbs, gentle meaty notes and a smooth, easy-to-drink style.  www.blackmarket.com
Masseria Altemura Sasseo Primitivo 2013 $19.99 ★★★★

Made from 100% Primitivo (otherwise known as Zinfandel), this is an instantly appealing Italian red that has become a new favourite of mine.  With gently meaty, roasting-pan and pepper characters on the nose, followed by bayleaf, sweet boysenberry and complex, dusty tannins that are elastic yet grippy – it's a superb little sip.  www.sapori.co.nz