Published NZME Regional Newspapers Sat 8 Aug 2015
Right now,  New Zealand's most expensive white wine happens to be a chardonnay. This little nugget of news doesn't surprise me because crafting great chardonnay can't be done on the cheap.  First you need to find the perfect piece of land, then you need to source the best clones you can plant, then wait for years and years before you get any fruit and when you do, you then have to cut off most of the bunches before they're even ripe so that the flavours in the surviving ones are as intense as possible.  If that fruit survives threats like frost, wind, hail, drought, disease pressure, hungry birds and last minute rainstorms before harvest, then chances are you're going to want to treat it with kid gloves in the winery using only the best materials you can get your hands on, before maturing it in a quality oak barrels.  A standard 225ltr barrel holds around 300 bottles of wine, and those barrels can cost up to a couple of thousand dollars each – so you do the math.  Sometimes conditions just aren't perfect enough to make New Zealand's top chardonnays, and in the case of our most expensive white wine, the Clearview Estate Endeavour Chardonnay ($150 per bottle) it's been three long years since one was released.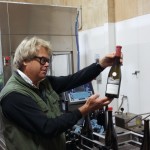 Endeavour is only ever made in 'stunning' vintages, and with the 2013 vintage being hailed as "the vintage of the century", it's produced a wine that has winemaker Tim Turvey, very excited.  "This wine epitomises all the reasons why we planted and started making it nearly 30 years ago.  It has intensity, balance and flavour with a structure that has audacity; there's freshness and complexity.  To make a wine such as this is something I really look forward to. It's my special baby." he says.
But if you're after something super-sippable that's a little little less lethal on your wallet, try these babies…
Matawhero Barrel Fermented Gisborne Chardonnay 2013 $25.99 ★★★★★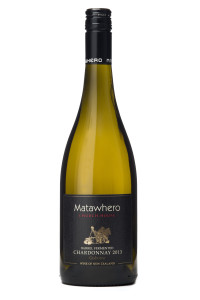 I love the scent of this wine, it's all toasted croissants, grilled nectarines, custard squares and fresh pinapple in the glass.  Deliciously layered with tropical tones, elegant spices and crisp, tangy acidity on the finish.  It's gorgeousness from Gisborne that you definitely should try pronto.  www.glengarrywines.co.nz
Elephant Hill Reserve Chardonnay 2013 $45 ★★★★½
An ultra-creamy example which washes caramel, marshmallow and roasted peach characters across your tastebuds.  There's a hint of honeyed toast in there too.  Slippery and silky to drink and finishing with a splash of melon and mango, it's a gentle giant.  www.elephanthill.co.nz
La Crema Monterey Chardonnay 2013 $30 ★★★★

Fans of big, buxom, oaky chardonnay will love this California girl.  Creamy, mango and spicy peach-driven aromas lead to a flood of fig, dried pineapple and cinnamon-buttered toast flavours.  Soft, coconut characters round out the finish.  Make sure there's a corkscrew in the house when you snap this up. www.firstglass.co.nz