I'd like to start this column with a pun. It's one of a collection of puns that won comedian David Kearse (a 'Kearse on humanity' as he calls himself) the Rubber Chicken award for Britain's Top Pun Artist at Dave's Leicester Comedy Festival held last week. It goes "Marvin Gaye kept a sheep in my vineyard. He'd herd it through the grapevine". Which I like, because it's wine-related and wine puns are hard to come by. However members of the medical fraternity may prefer his other ditty "I was at hospital last week. I asked the nurse if I could do my own stitches, she said "suture self."
Mead me Tonight…
Mark Atkin of Bemrose Estate has just released his new Red Mead and new premium reserve honey mead called Excaliber. The Red Mead ($22) is a blend of Honey, boysenberry and plum wine that's designed to sip as a sweet, spicy, velvety-smooth autumn afternoon treat. The Excaliber ($27) is based on Atkin's wintermeade recipe of blending manuka and other native honeys and then aging the wine in toasted French oak barrels. They're both unique honey wines that p

air beautifully with strong cheeses, dried figs and charcuterie. www.wildfern.co.nz
Winemaking Words of Wisdom…
When hearing news that entries are being called for the second annual NZ Organic Wine Awards, it got me thinking about kiwi pioneers of all things natural when it comes to crafting wine. Names which immediately spring to mind are Richmond Plains and Woollaston Estates in Nelson, the team at Turanga Creek in Auckland, Angus Thomson at Urlar in the Wairarapa, Kim and Erica Crawford at Loveblock, the Seresin Estate and Te Whare Ra families in Marlborough, Rudi Bauer and his exceptional wines from Quartz Reef in Central Otago, Geoff and Nicola Wright and of course, James and Annie Millton, Gisborne-based pioneers of organic, biodynamic viticulture. James had these pearls of wisdom for a more earthly approach to 2015: "When walking in ones' vineyard, we are not actually walking on dirt but on the rooftop of another kingdom, so tread carefully". "The best way to see the health of a grapevine is to lie under it in the shade, on a bright Gisborne summers day".
"An insect is not a pest, it's a messenger. So ask it what it is doing there and what you may have done to make its presence shown".
"To make fine wine you need to drink a lot of craft beer"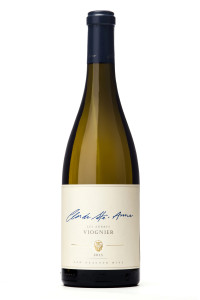 "Eat, Drink and be Driven".
Millton Les Arbres Clos de Ste Anne Gisborne Viognier 2013 $60 ★★★★★
Make no mistake; this is a wine you must try before you die. If you're looking for the epitome of what can be achieved with viognier in this country then this is it. Deeply golden in the glass, this viognier socks you with the nostalgic scent of polishing wax, grilled apricot, jasmine, lambs wool and musk. On the palate it is silky, luxuriously textured, studded with exotic spices and dried citrus peel and finishing with delicious warmth and complexity. Glorious. www.millton.co.nz
Tatty Bogler Central Otago Pinot Noir 2013 $35 ★★★★
It might be named after a scruffy, Scottish scarecrow, but this pinot is pure class. Fresh, clean an

d showing nice lines of red fruits, cocoa and spice on the nose, the palate is followed by a juicy, long finish. Very nice indeed, and destined for more good things if you can be disciplined enough to keep it in the cellar. www.forrest.co.nz
Killarabbit Double IPA 330ml (7.2%) $7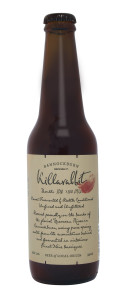 Brewed on site by Bannockburn-based winery, Terra Sancta and fermented in aged pinot noir barrels, this brilliant brew is dry-hopped with Pacific Gem and Nelson Sauvin hops for extra-squeaky bitterness. It's then left unfiltered and bottle-conditioned before being unleashed on the market. Packed with tropical tanginess, herbaceous, resin-like loveliness in every sip, there's a big, biscuity-malt mouthfeel and a cleansing, smooth, incredibly persistent finish. Love it!