Your own WOW Factor
Last week I wrote about the commemorative Wearable Arts Awards bottles of new Brancott Estate wines that were now available. This week I've stumbled across a never-done-before Wearable Arts crowd-sourced experiment spearheaded by designer extraordinaire David Trubridge. Supported by WOW sponsors Brancott Estate, Trubridge is working on a 'mystery wearable artwork' and he needs your help to do it. Just go to YouTube and search for "Brancott Estate Wearable Artwork: Week 1" to see what he needs from you to help him complete the work. It involves you sending in an image of one of your 'firsts', a photo of the 'first' time you did something. These collected images will all be used in Trubridge's final design.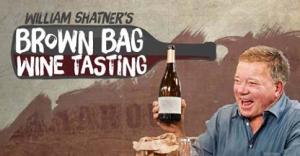 Blind Tasting Trekkies…
Oh joy and jubilation! One of my favourite famous people has just released a web series about wine. William Shatner has taken his vim and vigour for the vine onto the Internet machine in a series called "William Shatner's Brown Bag Wine Tasting". Each 'episode' is basically Shatner having a 'conversation' with someone about their line of work, their friendship, all sorts of chit chat – then he pours them a glass of wine from a bottle disguised in a brown paper bag and asks them to describe the wine in their own words. He talks with all sorts of people, musicians, teachers, restaurateurs, dancers, actors, personal trainers and even a plastic surgeon! "It's me interviewing people," Shatner told StarTrek.com last month. "It can take time for [people] to warm up. My insertion, if you will, is a sip of wine from a brown bag. We analyze the wine and then the guests talk about themselves, and they're mostly man on the street people rather than celebrities. They're literally man on the street; they'll be walking by and I'll accost them." Check it out at http://www.ora.tv/brownbagwinetasting
French star in Matakana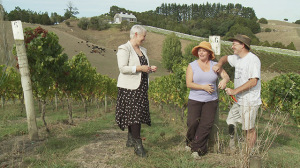 Wikipedia will tell you that in France, Roussanne – Viognier blends are produced almost exclusively in the south, under the Cotes du Rhone appellation and various IGP titles of Languedoc-Roussillon and in the southern Rhone Valley. However in kiwi-land these blends are so rare, the only offerings I could track down were miniscule amounts of Mistral by Marlborough's Herzog Estate (a Viognier, Marsanne, Roussanne blend for $64) and one little stunner from the Matakana region north of Auckland. Gary Heaven and Shelley Trotter of Mahurangi River Winery, together with winemaker Warren Knudsen have produced just one barrel, (that's just over 200 bottles) of a Roussanne/Viognier blend that I've absolutely fallen in love with – check out my review below. It's a marvel that the wine is available to the public at all because according to Gary, their initial marketing strategy was to drink it all themselves and pat each other on the back for a job well done. Thankfully though, they've disciplined themselves and have kept a few bottles aside to actually sell.

Fruity Beer
You know summer is just over the fence when DB release a new 'fruit' beer. Following on from the launch of 'DB Export Citrus Lemon' last year, this time round they've tizzied it up with grapefruit juice. I have to be honest in that the only fruit I'll usually tolerate in my beer is a wedge of lime down the spout of something Mexican – so I did not go into this new beer with a positive attitude. I did not want to like it. But it's actually not as puke-inducing as I'd imagined. The grapefruit flavour is more sweet than bittersweet and it needs to be super-chilled when serving to ensure crispness on the palate. The DB Export Citrus Grapefruit has a positively demure 2% alcohol meaning it also won't send you sideways if you sink a couple of chilled bottles in the sun.
Vasse Felix Margaret River Cabernet Sauvignon 2011 $40 ★★★★★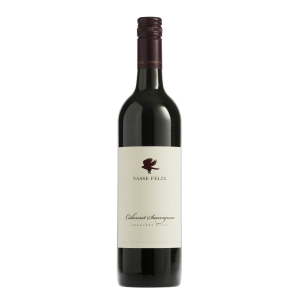 Chief winemaker Virginia Willcock has just been nominated as 'Winemaker of the Year' in Wine Enthusiast Magazine USA's 2014 Wine Star Awards – one sip of this and you'll understand why. Scented with menthol, eucalypt, blackberry and spicy blackcurrant notes, in the mouth this cabernet has ripe, yet restrained dark fruit. It is seductively succulent and velvety yet has poise, presence and elegant bayleaf and pepper characters on the finish. It's attainably sexy and a wine that will work the room to your advantage. www.advintage.co.nz

Mills Reef Elspeth Hawke's Bay Chardonnay 2013 $39 ★★★★★
Exotic aromas of grilled grapefruit, toasted almonds, tangelo and all sorts of tropical tastiness lead to a beautifully balanced, elongated and elegant, intensely concentrated stonefruit-soaked palate. A seam of spicy oak adds an extra layer of deliciousness. www.millsreef.co.nz

Mahurangi River Winery Roussanne Viognier 2013 $39 ★★★★★
Perfumed with fennel, white peach, lemon pith and white pepper, this wine oozes creamy stonefruit flavours and has a rich, generous structure. I love the crisp acidity, fine-grained texture and gorgeous length of flavour. If you're interested in this superb local example of a Rhone classic, best you be in quick as there are precious few bottles available. Ph Gary on 021896698 to order.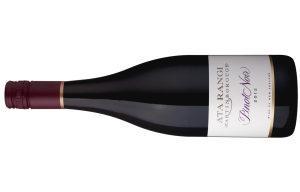 Ata Rangi Martinborough Pinot Noir 2012 $75 ★★★★★
You'd be hard pressed to find a compilation of 'Best NZ Pinot Noir' that does not feature Ata Rangi at the top of the list – and this new release is no exception. Longtime winemaker Helen Masters has crafted a pinot so sublime it seems to take forever to get through just one glass, because every sip gives you something new and thought provoking. It has a delicious line of exotic spices, black tea and dark berryfruit on the nose while on the palate it boasts freshness, buoyancy and layers of cherry and chocolate on the finish. It manages to be both elegant and muscular at the same time – impeccably balanced, it's destined for great things in the cellar. www.atarangi.co.nz