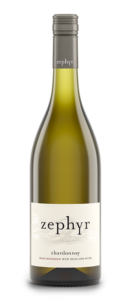 Zephyr Marlborough Chardonnay 2017 $27.99

Reviewed for NZ Herald Canvas Magazine March 28 2020 – paired with Annabel Langbein's Cheesy Vegetable Gratin recipe.
Comfort food like this deserves comfort wine, right?  Well there's no reason why that comfortable, cuddly wine can't also be whipcrack sexy at the same time.  That's all a'happening with the Zephyr Marlborough Chardonnay 2017 ($27.99) Crafted by the scarily talented winemaker-slash-hunter-gatherer, Ben Glover, this is the kind of glossy, white-gold chardonnay that can conquer kingdoms in a single sniff.  Heaving with grilled grapefruit, roast peach, smoked almonds and showing incredibly zesty acidity, it's so tropical, it could be the Carmen Miranda of chardonnays.  Buttered, cinnamon toast on the finish gives it extra vavoom with Annabel's vege gratin.

Create a print friendly page