Published NZ Herald Sat 27 Feb 2016
From the tropical far north, to the dry, dusty heat of Hawke's Bay, to the coolness of Canterbury and beyond, the vines are thriving under our summer sun with bunches fit to burst come harvest time…
Butterfish Bay Pinot Gris 2015 $20 ★★★½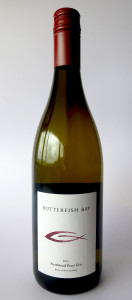 Pinot gris is something that the far north does extremely well and this is no exception.  Don Muir has recently revitalized this 12ha site overlooking the Mangonui Harbour and his efforts to bring back style and freshness into the wines are really paying off.  This is a clean, dry, 'grigio' style, that's lifted and lean with hints of lime, green apple and quince.  The palate is refreshingly complex and bony.
(Pair with light fish dishes)

Brookfields Backblock Hawke's Bay Syrah 2015 $21 ★★★½
How pretty is the colour of this wine?  Glossy and inky-purple in the glass, it's also chock full of violets, bouquet-garni herbs and loads of dark berries.  There's a classic hit of pepper – but it's only there to cuddle the fruit.  Fresh and youthful, winemaker Peter Robertson (who's also fresh and youthful) has worked really hard not to mask that freshness with too much oak and it's worked beautifully.
(Pair with rare beef – ie. Carpaccio or tartare)
Pegasus Bay Waipara Gewürztraminer 2014 $30 ★★★★★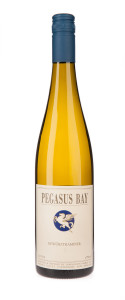 Wow!  The glittering yellow diamond colour of this wine is quite mesmerizing.  It smells like the most delicious combo of lemon Turkish delight, ginger, rose water, Christmas lilies, toffee, runny honey and spice.  Rich, unctuous, generously fruity and tangy it is too, making this an irresistibly un-put-downable example.
(Pair with spicy thai or indian curry)

Create a print friendly page