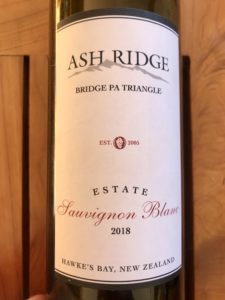 Ash Ridge Hawke's Bay Sauvignon Blanc 2018 $22

While it says 75% of the juice was barrel fermented on the back label, this is not an overly smoky, funky style at all.  In fact the barrel fermentation has accentuated the limey, mineral nature of the wine and created a ripe, yet very complex style that has a good herbaceous backbone and a passionfruity mid-palate.
When serving this wine, make sure you take it out of the fridge about half an hour before you pour it, too cold and it'll take a while to express itself.